Alright, everyone! Today I'm sharing with you my FREE printable cookbook covers.
In case you missed my cookbook posts, I have a series of blog posts I've written over the past year or so that delve into how to create, bind, and print a family cookbook.
A complete list of the posts I've published regarding cookbook creation is below:
Cookbook Size
These covers work for cookbooks that are printed on half sheets of the standard 8.5″ by 11″ paper and plan to use a TUL punch (interchangeable with Happy Planner) and discs or comb binding machine.
You will just need to cut your printed cookbook in half. I HIGHLY recommend you get a guillotine cutter to make quick work of this job.
If there is enough interest, I will post a printable cover that is for a full sheet of 8.5″ by 11″, (in the event you want to print and put in a standard 3-ring binder, versus the half sheet binders.
Printable Cookbook Covers
I have 3 options for you to print, one just a slight variation of the other but with a script font.
Just click the image below for the cookbook you'd like to print and a new tab will open with the pdf download to print.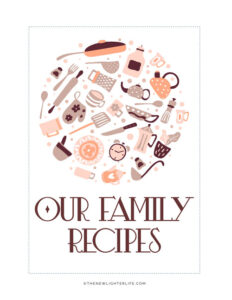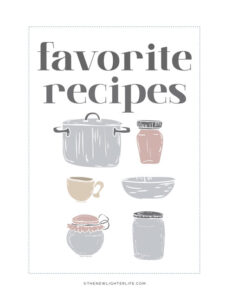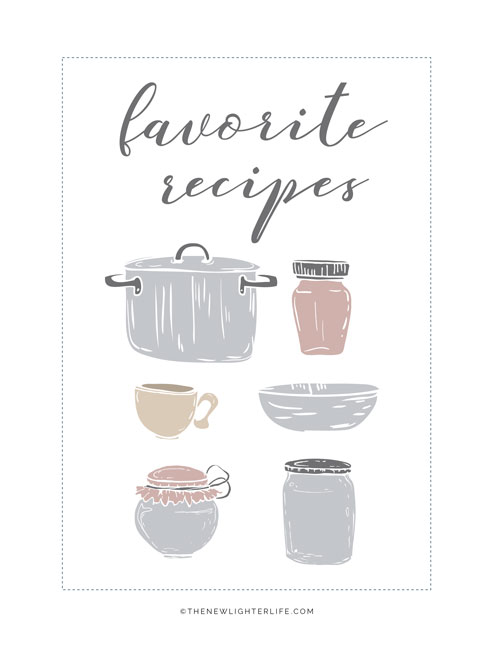 To Use Your Printable Cookbook Covers:
Print the selected cover on cardstock
Cut the cover out along the guide box
Laminate the cover
Trim
Bind
If you have any questions, please let me know!
Enjoy!