Is your collection of recipes a chaotic mess? Are you tired of sifting through stacks of cookbooks, printed recipes, and endless pins on Pinterest just to find that one dish you want to make for dinner? Look no further! Creating a recipe book binder is the perfect solution to bringing order to your kitchen and simplifying your meal planning process. My quick and simple guide will walk you through everything you need to know about creating your very own recipe book binder.
If you've been a long-time reader, you know that I'm a HUGE fan of compiling family recipes and creating Microsoft Word cookbooks. As much as I love to do this for projects and gifts, it is extremely time-consuming. If you need an easy solution to organize your recipes, a recipe binder is the way to go!
Why Create a Recipe Book Binder?
Easy Access to Your Favorite Recipes
By having a recipe binder, you'll have all your most-loved recipes at your fingertips. No more digging through cookbooks or scrolling through your phone searching for that one recipe you love. You can also easily organize old recipe cards in sheet protectors so Grandma's cookie recipe does not get ruined or lost.
Track Recipes to Try
I love printing recipes to try. If you're like me, out of sight, out of mind. Plus it is so easy for a recipe to get lost in a Pinterest board, never to be seen again. A recipe binder is the easiest way to look for recipe inspiration through recipes you've already vetted as potentials.
Personalized and Customizable
One of the best things about creating a recipe book binder is that you can personalize it to suit your needs and preferences. You have full control over the categories, layout, and design, making it a unique and practical addition to your kitchen.
Reduces Clutter and Saves Time
A well-organized recipe binder will help you declutter your kitchen, reduce your reliance on cookbooks, and save you time when planning meals. With all your favorite recipes or new recipes to try in one place, meal planning becomes a breeze. Say goodbye to stray pieces of paper in the kitchen!
Gathering Your Supplies
Before you start creating your recipe binder, you'll need to gather materials. I have specific product recommendations later on when we get to Designing Your Recipe Book Binder. Below is a general list of the necessary materials:
A three-ring binder (full size: 8.5″ x 11″ or half size: 8.5″ x 5.5″)
Heavyweight sheet protectors (full or half size, depending on your binder)
Heavy-duty white cardstock for printing the cover
Divider tabs or labels
Paper trimmer or scissors
Optional: laminator, decorative paper, and other embellishments
Remember, you can choose the size of your binder based on your personal preferences and the amount of space you have available in your kitchen.
Selecting and Organizing Your Recipes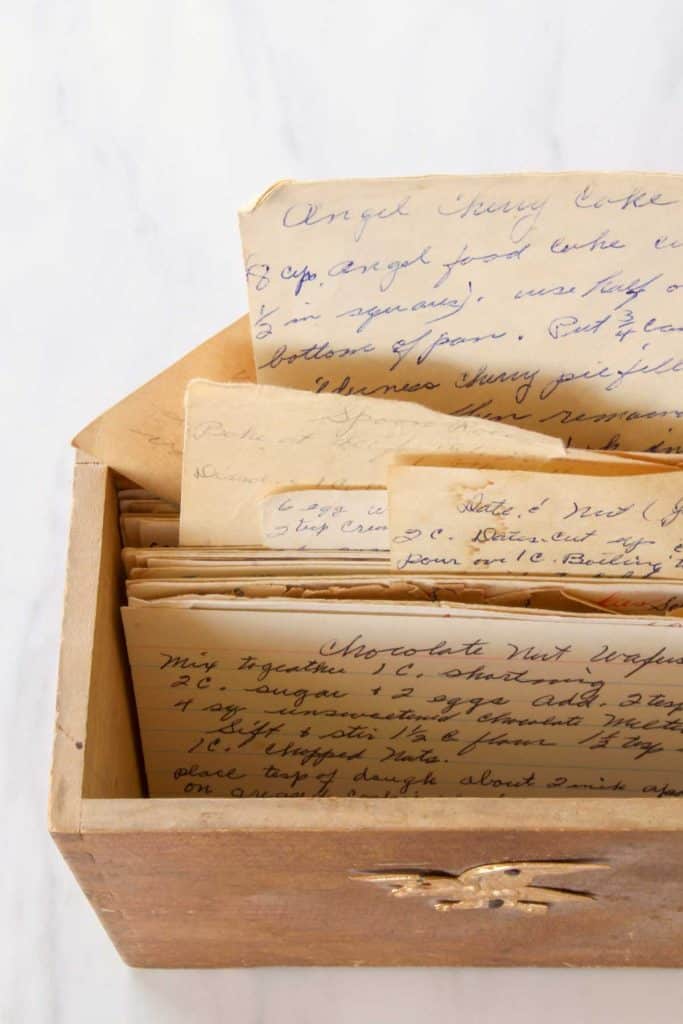 Depending on the purpose of your DIY Recipe Binder, you'll need to compile recipes for your binder.
Select Your Favorite Recipes
Start by going through your collection of cookbooks, printed recipes, and digital files to select the recipes you want to include in your binder. Be selective and only include the recipes you truly love and use frequently.
Select Recipes for Inspiration
You can also use your binder as I do, and not only include recipes you like but also recipes to try. This is also helpful if you want to make notes on the recipe as far as adjustments needed or general comments on the recipe.
Organize Recipes by Categories
Once you've gathered your recipes, it's time to organize them into categories. This is completely up to you and can be as broad or as specific as you like. Some common categories include:
Appetizers
Main Dishes
Side Dishes
Salads
Soups
Desserts
Beverages
Baking
Slow Cooker or Instant Pot
If you'd like some other ideas, check out my exhaustive list of cookbook categories.
Print and Prepare Your Recipes
After organizing your recipes into categories, print them out. You can either print them on full-size sheets or scale them down to fit half-size sheets. Be sure to save your digital recipes in a special folder on your computer for easy access and editing in the future.
Designing Your Recipe Book Binder
Choose a Cover and Divider Design
The appearance of your recipe binder is such a fun feature of your binder. Choose a cover design that reflects your personal style and complements your kitchen décor. You can either create your own design or find a pre-made template online.
I have a new watercolor cookbook cover for you to download free for you.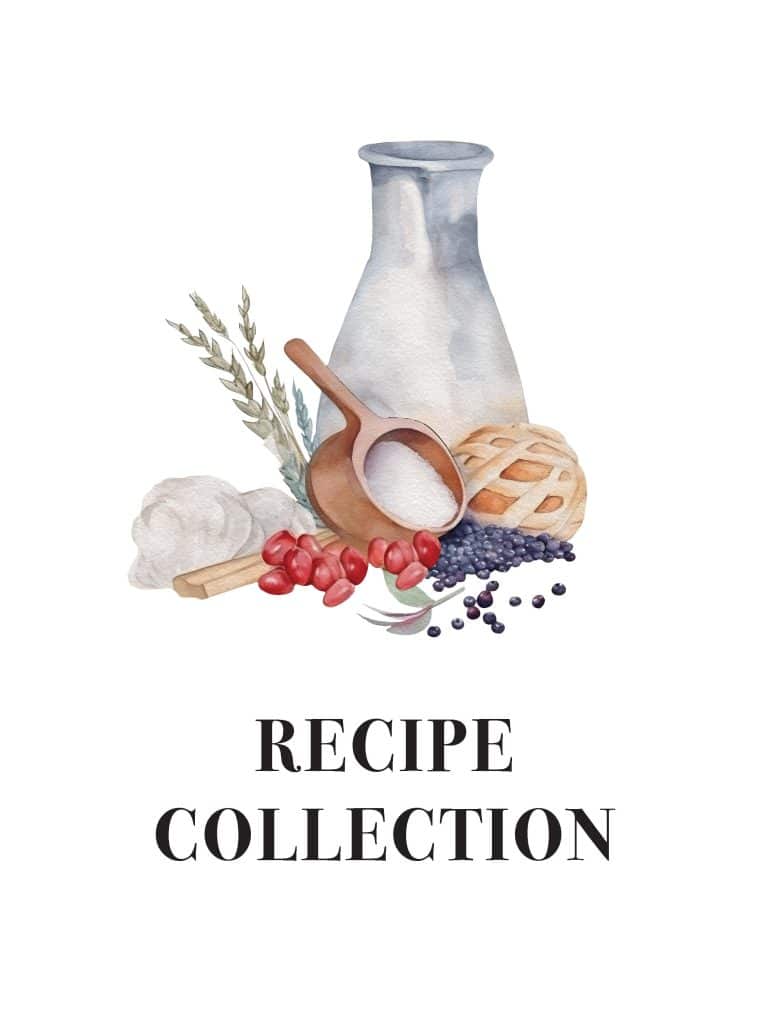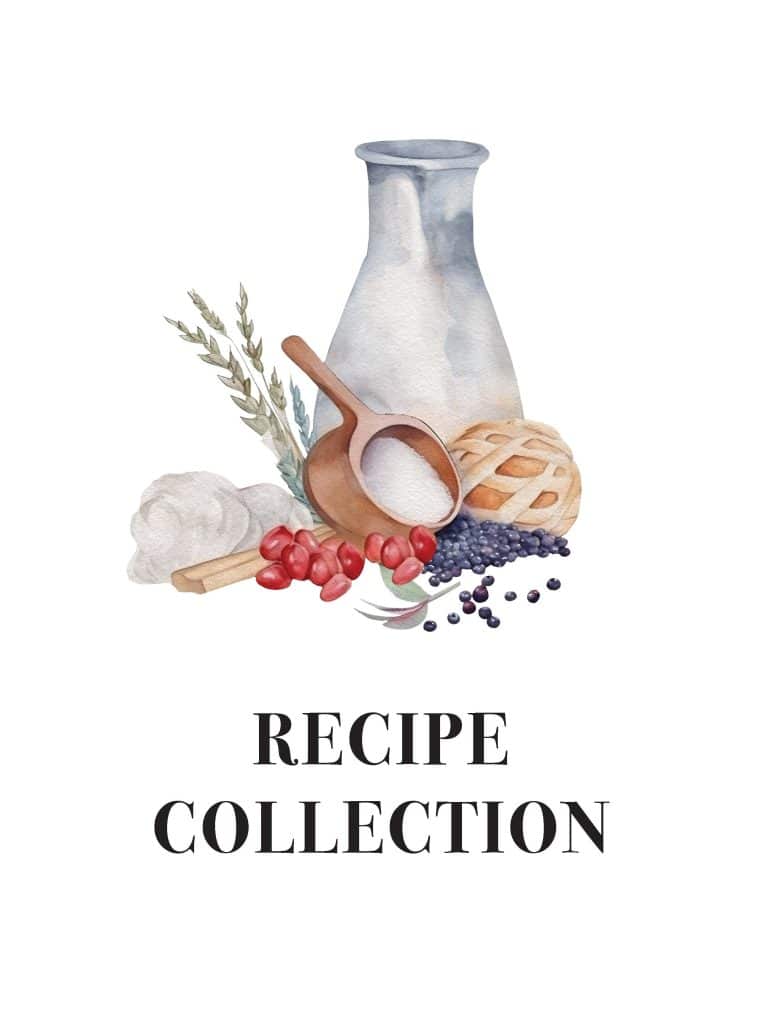 In addition to this newer cookbook cover, above, I also have these 3 different cookbook covers & a set that includes a cover and dividers. I created these all for my (Microsoft Word) cookbooks, but they would all work great for a recipe binder. You may just need to increase the scale on the page so it fits the correct size of your binder cookbook.
For the divider pages, you have quite a few options. You may decide to use decorative paper or scrapbooking paper that matches your chosen theme. You can also use those custom printable category dividers I previously shared, or create your own based on the categories of your binder.
If you want to go the simplest route, you can use divider tabs, which is a super easy all-in-one solution. I'm getting ahead of myself if you go with that option, so let's move on to the next step…
Add Divider Tabs and Labels
To make navigating your recipe binder even easier, adding divider tabs or labels for each of your categories is a must. This will allow you to quickly flip to the section you need while cooking. There are quite a few nice options for tabs and the possibilities are nearly endless but I'll break down my favorite ones:
If you're going to place all your recipes into individual sheet protectors (in the next step), it's important for your divider tabs to not be hidden behind those sheet protectors. I have a VERY easy solution for you, which is to cut a section of a sheet protector for tab inserting. See below…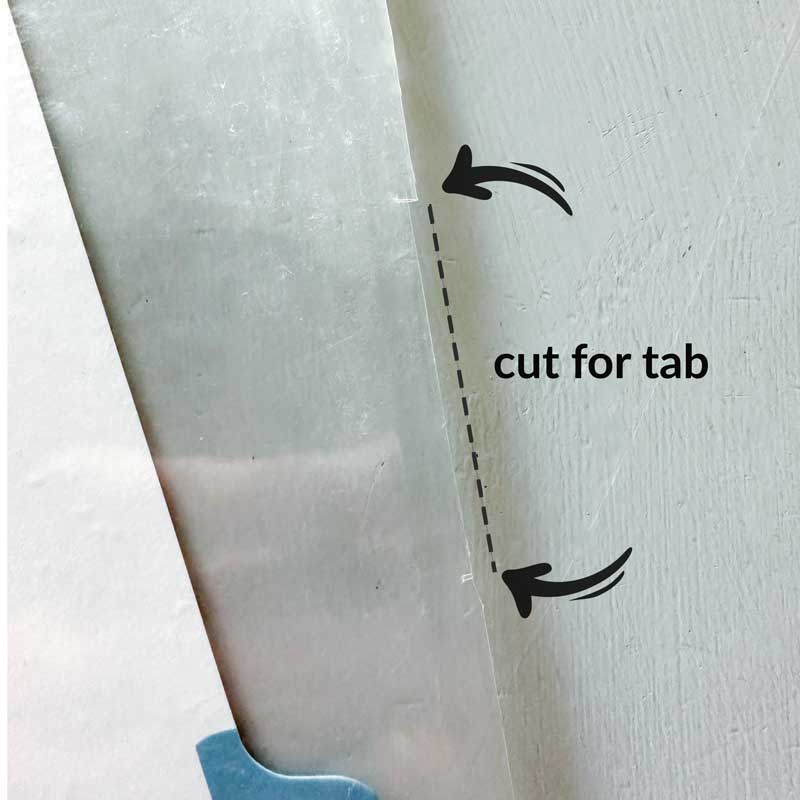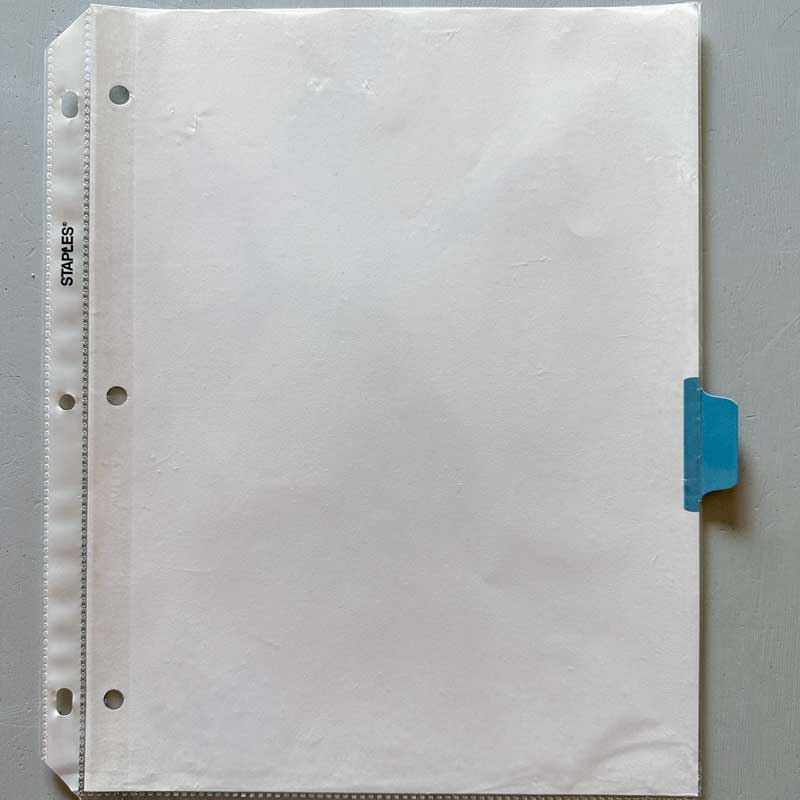 Insert Recipes Into Sheet Protectors
To protect your recipes from spills and stains, insert each printed recipe into a sheet protector. This will also make it easy to remove and replace recipes as needed. If you're incorporating recipe cards, these nice recipe card sheet protectors are perfect for your recipe binder.
Extra Resources and Tips for Your Recipe Book Binder
Include Helpful Kitchen Charts and Guides
In addition to your recipes, consider adding helpful kitchen charts and guides to your binder. These can include measurement conversions, ingredient substitutions, and cooking times for various dishes. Having this information readily available will make your time in the kitchen even more efficient. You can purchase many of these printable inserts on Etsy or make up your own.
Create a Recipe Index
An optional but helpful addition to your recipe binder is a recipe index or table of contents. This can be a simple list of your recipes organized by category, making it even easier to find the recipe you're looking for.
Incorporate Meal Planning Printables
To make your recipe binder even more of a meal-planning hub, consider including meal planning printables. These can include weekly or monthly meal planners, grocery shopping lists, master meal lists (that I talked about here), and meal prep guides. By keeping all of this information in one place, you'll simplify your meal planning process and save time in the kitchen.
Putting Your Binder to Use
Now that your recipe binder is complete, it's time to put it to use! Whether you're planning your weekly meals, trying out new recipes, or simply looking for inspiration, your recipe binder will be an invaluable resource in your kitchen.
Gifting Your Recipe Binder
I firmly believe that sharing recipes in a binder or printable cookbook is such a heartfelt and warm gift. Your personal recipe binder is a unique gift for friends, family members, newlyweds, or even as a housewarming present. By sharing your favorite recipes and cooking tips, you'll be giving a personal and meaningful gift that will be cherished for years to come.
Maintaining and Updating Your Recipe Binder
To keep your recipe binder organized and up-to-date, edit and update it periodically. Remove recipes that you no longer make, and add new favorites as you discover them. This will ensure that your binder remains a valuable resource for meal planning and cooking.
I also like to make notes on the recipes in my binder. This is extremely helpful for me to create my own recipes and put the final & best version into my family cookbook that I print and bind.
Embracing the Benefits of a Recipe Binder
By creating your own recipe binder, you'll enjoy the benefits of simple organization in the kitchen. With easy access to your favorite recipes, customizable categories, and a personalized design, your recipe binder will become an essential tool for meal planning and cooking.
Final Thoughts
Creating a recipe binder may seem like a daunting task, but I promise the time invested has paid dividends. With just a little time and effort, you'll have a beautiful, organized, and functional tool to help you in the kitchen. Not only will it make meal planning a breeze, but it will also serve as a cherished collection of your favorite recipes and memories. So, gather your supplies, select your favorite recipes, and start creating your very own recipe binder today!