By now, you guys know I have a thing for recipe organization.  Whether you choose to have a professionally printed cookbook or make a recipe binder, you will want to figure out categories for cookbooks so you can easily find those delicious recipes.
A complete list of the posts I've published regarding cookbook creation is below:
Recipe Binders Versus Electronic Cookbooks
I haven't dove into this topic very deeply yet, but another simple method to organize your recipe collection is through recipe binders. Let's discuss the benefits of an electronically edited (and printable) cookbook versus the recipe binder method to organize your recipes.
Pros of Recipe Binder Method
Collect Loose Recipes – If you've collected quite a stack of printed recipes from online sources, a recipe binder is the quickest way to collect those loose recipes.
Recipe Preservation – What are you to do with that cherished hand-written recipe from grandma? With a recipe binder, you can easily add it to your recipe binder in a sheet protector. This is a very handy way to collect loose papers together in one spot without a ton of effort other than organization.
Inspiration – any recipes you find online can be easily printed and placed into the binder. This is especially helpful if you haven't tried the recipe yet or you want to make some tweaks and adjustments.
Quick Organization – Some of you may find that a recipe binder is easier and quicker to organize your recipes. As a plus, flipping through a binder is also useful for meal planning and making up your shopping list.
Category Binders – If you have a significant number of recipes, it may be easier to dedicate an entire recipe binder to recipe categories, (i.e. Main Course Binder, Desserts Binder, etc.). Years ago, a good friend of mine had this system and everything was in page protectors and organized so neatly.
Pros of Electrically Edited Cookbook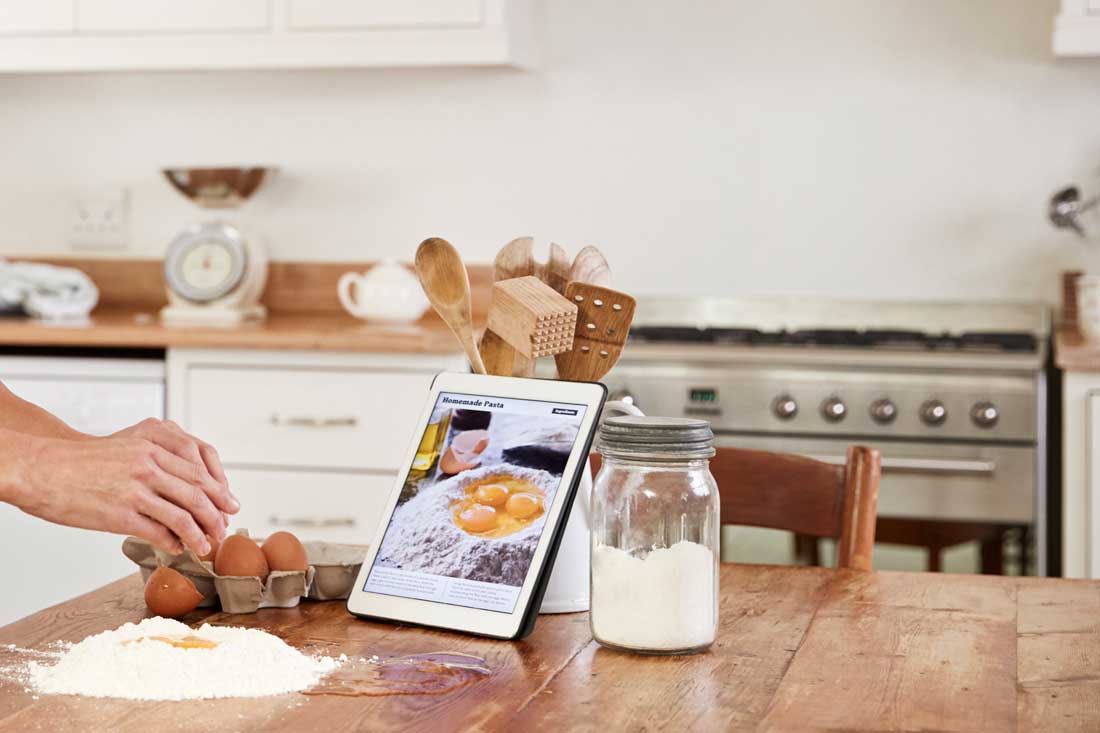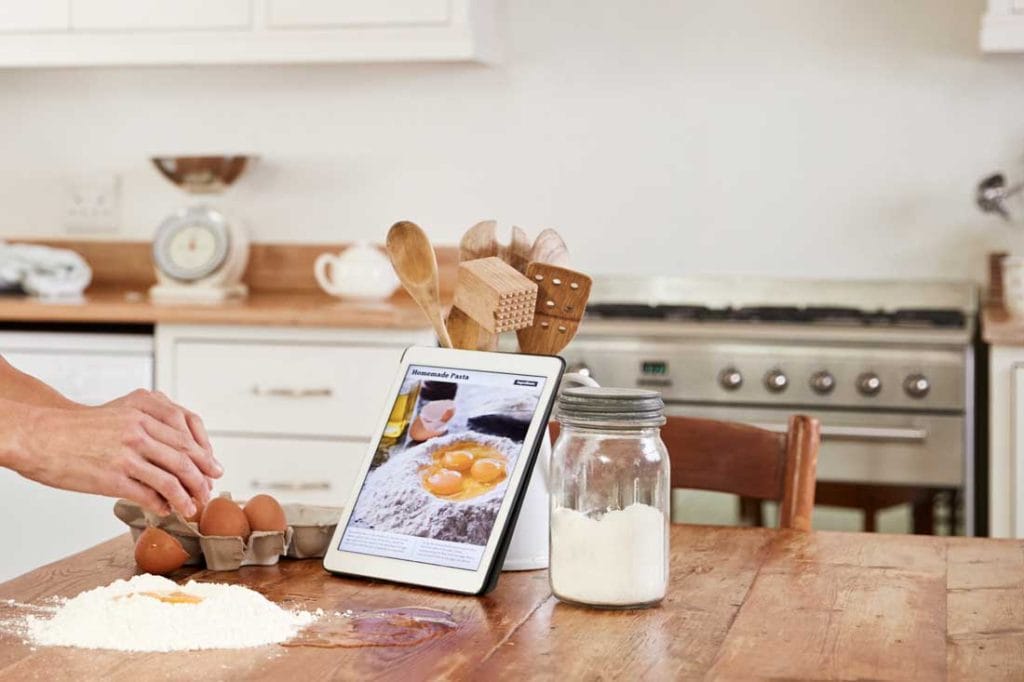 Professional – Though this is a time-consuming process, a cookbook that has been compiled and edited through Microsoft Word, Canva, Adobe, etc. looks neat, tidy, and cohesive.
Fundraisers, Gifts, or to Sell – Your organized recipes can be easily reproduced for family members or friends as gifts such as graduation, Christmas, weddings, etc. Also, this is the lowest-cost method to produce a cookbook if you are doing a fundraiser.
Customizations – Through these digital formats (Microsoft Word, Adobe, & Canva you have the ability to style and format your recipe to fit your style.
Accessibility – You may also opt to keep your electronic cookbook strictly electronic. If you do, you can easily share your cookbook digitally and save on paper/printing. A cookbook saved as a PDF can be easily accessed on an iPad or tablet.
Interactive – Depending on how complex you want to make your cookbook, adding links to websites or videos of specific methods may be something you want to provide for reference.
How to Organize Recipes
As you read through the positives of electronic versus recipe binder cookbook organization, the big deciding factor will likely be the number of recipes you need to organize and your ultimate end use of the cookbook.
Regardless of the method you choose, you will need to consider the basic recipe categories to include in your cookbook.
As you scroll through this post I have two fairly exhaustive lists of suggested recipe categories and specialty cookbook recipe categories.  The ultimate goal is to keep your recipes organized and easy to find. My list should prompt you for more ideas to organize your recipes so they are not only easy to locate but also capture the essence of what your family culture is through food and life.
Before I get into the two lists, please take a look through these explanations of the specialty ideas…
Specialty Categories for Cookbooks
Food Allergy Categories
If family members have certain food restrictions you may want to have special categories such as Dairy-Free, Gluten-Free, etc. Or you may opt for something more general such as Allergy-Friendly Recipes.
Activity Categories
You can also arrange some of your categories based on special activities your family enjoys. Ideas to get you started are Campout Cooking, Holiday Meals, Saint Patrick's Day Dishes, Potluck Favorites, Tail Gate Greats, Family Reunion Recipes, Cooking with Children, etc.
Specialty Cooking Category
If you have grill masters in your family, or a canner in your midst there may be a need/desire for a special category for the cooking method. I imagine there may have been categories for microwave cooking in the 70s when it was such a new novelty.
People/Legacy Categories
This can be for specific members of the family who have passed away or are the family matriarch/patriarch. With these special loved ones, you may want to have an entire category dedicated to their favorite or most beloved recipes.
Non-Edible Categories
Lastly, you may have categories for recipes that are non-edible, at least for people. Some ideas for these kinds of categories are Recipes for Rover, Cleaning Recipes, Garden Mixes, Body Care, etc.
As you can see, there are a vast number of different ways you can organize your cookbook. Just remember, the overall goal is to keep everything neat, tidy, and easily accessible. How much you want to use your cookbook to preserve family history and culture is up to you.
One final word on these categories, you may not have an extensive collection of certain categories. But if you do, it makes sense to break them up further. For example, the dessert section of my personal cookbook is ridiculously long so I have additional subcategories to help keep it in order. Just remember to do what makes sense for your collection.
Let's get into the list of cookbook categories…
32 Standard Categories for Cookbooks
Breakfast
Brunch
Lunch
Beverages
Appetizers
Soup/Stews
Salads
Main dishes

Beef
Poultry
Pork
Seafood
Vegetarian

Side Dishes
Condiments
Sauces
Seasoning
Desserts

Cookies
Bars
Cakes/Frosting
Pies
Candy
Sauces

Bread
21 Specialty Categories for Cookbooks
Allergy-Friendly

Vegan
Gluten-Free
Dairy-Free
Grain-Free
Egg-Free

Activities

Camping
Holiday
Tail Gate
Family Reunion 2023
Cooking with Children

Specialty Cooking

Canning / Preserving
Grilling
Sous Vide
Instant Pot
Slow Cooker

People / Legacy

Grandma's/Grandpa's Favorites
Grandma's/Grandpa's Specialities

Non-Edible

Pet Food/Treats
Cleaning
Garden
Body Care
As you can see from the list above, there are so many options and I'm sure this list is just the tip of the iceberg.  If you have other categories for cookbooks that I didn't cover and you're willing to share them with me, I'd love it if you did in the comment section below.
Here's to you creating a cookbook best suited to your needs that meets your end goal of sharing your love of delicious homemade food.
Blessings!