Is anyone else shocked that it is February already?! If you're wondering what seeds to start in February and you're in Zone 5A, you may be a little disappointed.
Last month, I shared with you seeds you can start in January, which was pretty slim.  My little rhubarb plants are coming up and they are SO cute!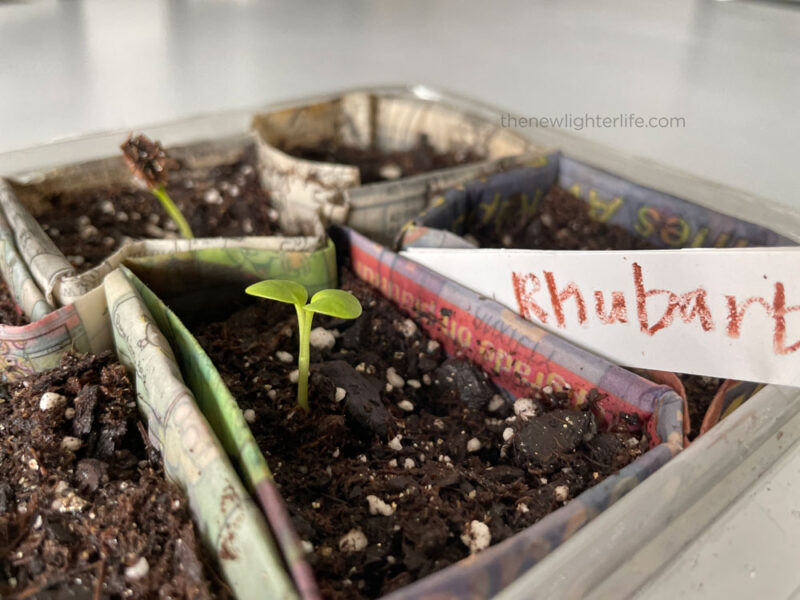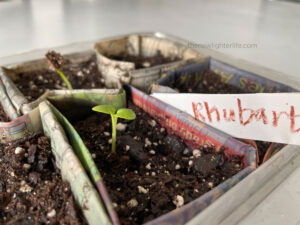 February has just a few seeds that we can "officially" start but I'm going to push the envelope a bit here and plant more than I probably should.  Fair warning to you, seed planting exponentially increases in March! – YAY!!
SIDE NOTE:  If you are in a different USDA Zone (I'm in 5A) you can go to Gardinate to figure out what you can/should start.
As I mentioned, this month I am starting some seeds a bit on the early side.  The reason for this is that my starts last year were a bit small on some of these varieties and they didn't mature in time.
Without further adieu, here is a list of what I'm putting in my seed starting trays in February
Vegetables to Start in February
Asparagus (mid)
Chicory (all)
Leek (mid)
Onion (mid)
Radicchio (all)
Scallions (mid)
Peppers (mid) – this is my early planting
Flowers to Start in February
Coneflower (mid)
Cornflower (mid)
Cosmos (mid)
Valerian (mid)
Herbs to Start in February
Chives (mid)
Lemon Balm (mid)
Summary
So pretty slim right?!  You may be tempted to plant far more than I have listed above. You can always experiment but I thought this was a good reminder for all of us.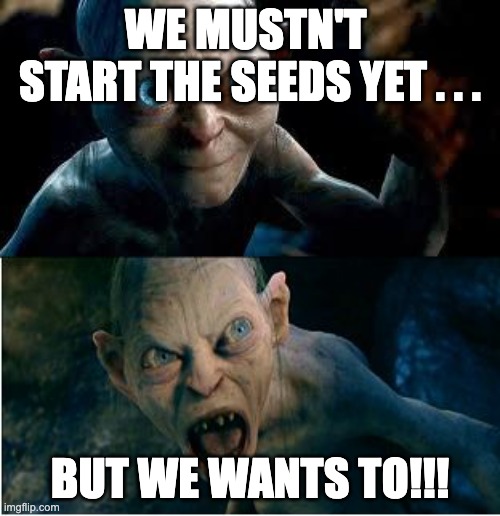 Can you relate??
I'm holding myself back…barely