I really love tea. Mark and I are mostly coffee drinkers but tea has a special place with me nonetheless.
Tea can be pretty sloppy in an RV.
Boxes that are disorganized and squashed in a drawer. I purged some of the tea I had in our house but I still had to figure out a way to contain the tea.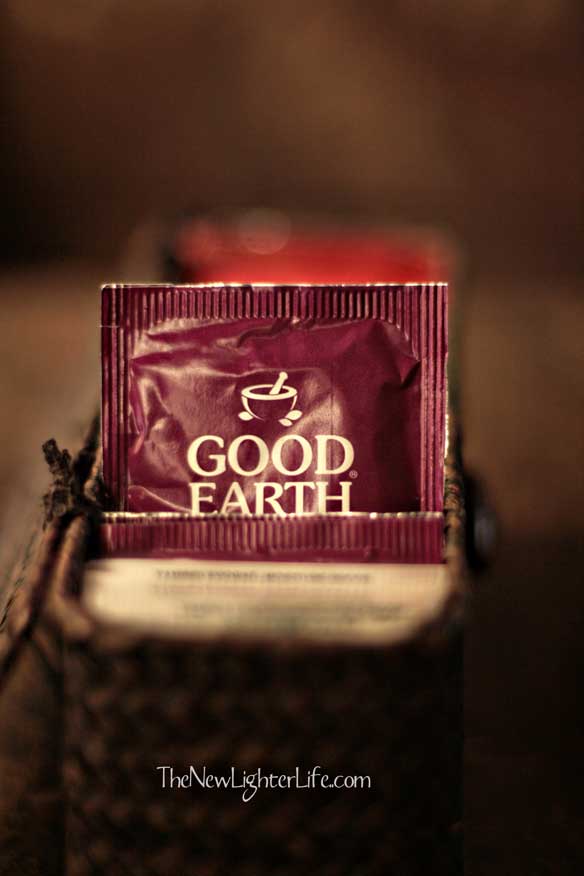 I'd been eyeing these compact tea storage boxes for a little while.  They are highly rated, but I wanted something even smaller that was rustic.
When I was shopping at Hobby Lobby the other day, I spotted this gem. Rustic, earthy, small. Perfect. $3. It was originally $6 but 50% off at the time.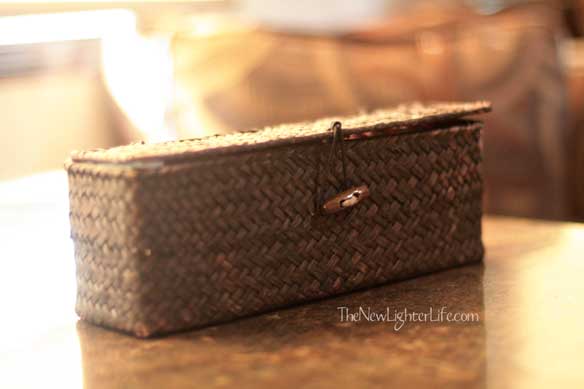 I'd estimate that 40 or so tea bags will fit in there. I love that it has a lid and it can be closed. It is the perfect size for a standard teabag.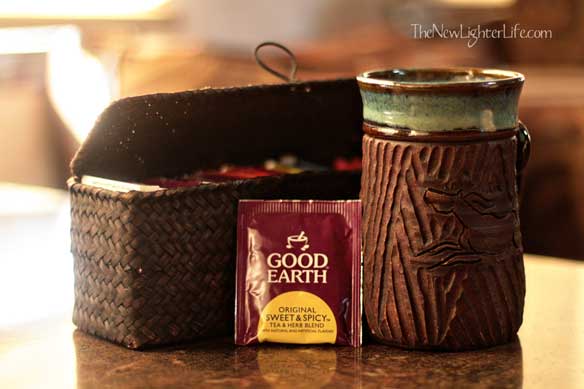 On a side note…I simply love this Good Earth Sweet & Spicy tea right now. It's perfect for the chilly weather we've been having.
Anyway, I still have tea to contend with.  Like my Celestial Seasoning Teas that are not individually wrapped and bulk Rooibos Chai Tea from Savvy Tea & Herbs which is amazingly delicious.
But I'm way happier with my tea storage for the camper.