This isn't my first rodeo in the realm of Low Carb Pizza – specifically Cauliflower Pizza Crust.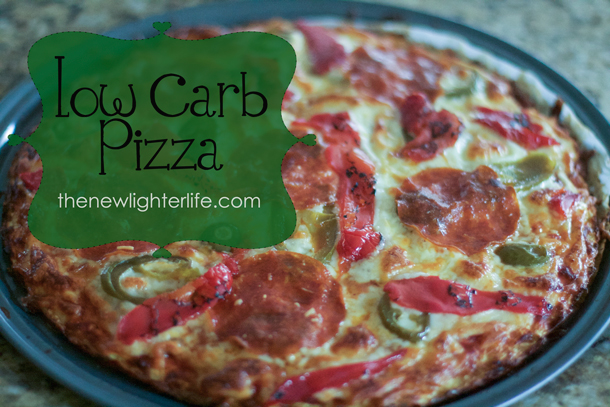 Seriously…ricing the cauliflower…steaming it…straining it, no thanks. And in the end, it just falls apart and tastes like kaka, (okay apparently kaka is literally poop – that's going a bit far).
But what if I told you this pizza is the easiest to make and most delicious low carb pizza you'll ever eat?!  In fact, it's so good we've had  6 times in the past 7 days. Goodness…I LOVE variety but this is to die for!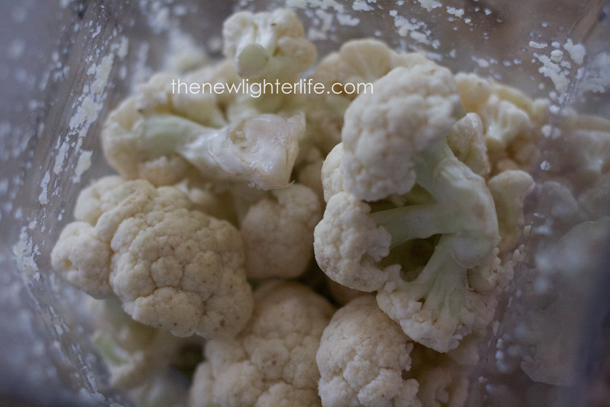 There are just 3 ingredients in this pizza. It doesn't need salt. And the cauliflower – don't you dare precook it or mess with straining the water out of it! Read again, DO NOT PRECOOK the cauliflower, (that was always my least favorite part anyway).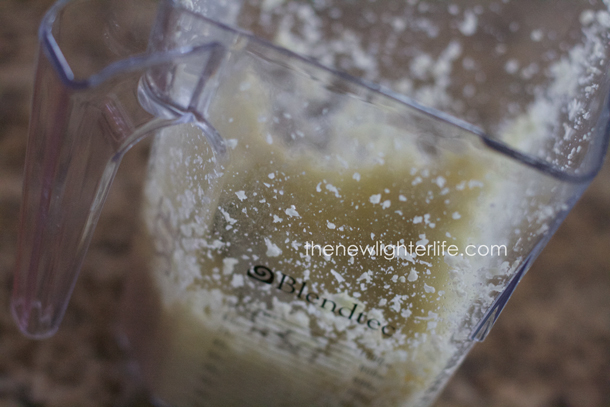 This recipe originally came from Dr. Berg, (who by the way has some fascinating health information). I watched how he made his pizza on a YouTube video but this puppy needs to be in a print version.  Head over there if you'd like to see him demo the pizza.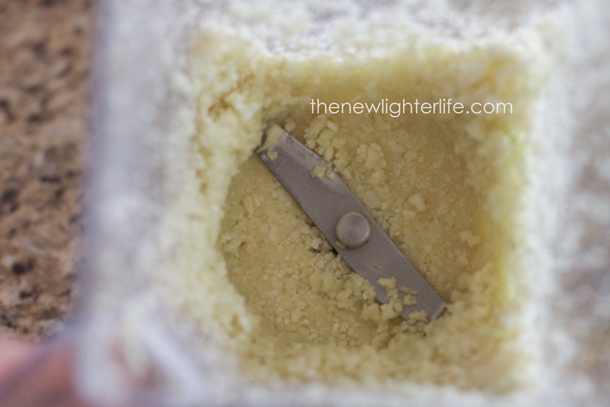 Here is the recipe…
Low Carb Pizza (Cauliflower Crust)
Note:
Serves 3  (it's very filling)
Approximate nutritional info per serving  is for the crust only: 114 calories, 6g fat, 2g net carbs, 10g protein
Ingredients:
2 c. cauliflower, uncooked and shredded
2 eggs
2 c. mozzarella cheese
Directions:
Preheat oven to 450 degrees. To prepare the pizza pan, cut a piece of parchment paper to fit inside the rim of the pizza pan.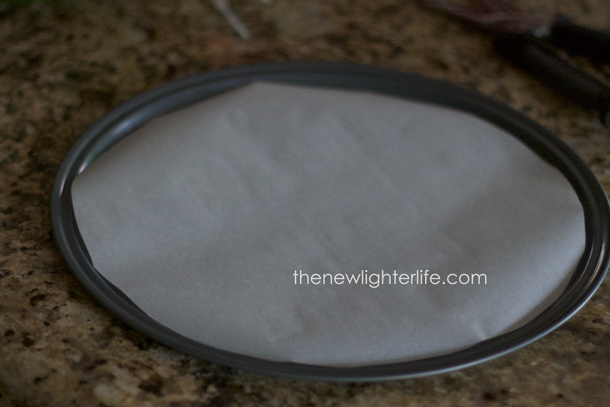 In order to get the 2 cups of cauliflower, process cauliflower in food processor, cheese shredder, or mixer. (I use the mixer)  Measure out 2 cups of shredded cauliflower and place it in a medium-sized bowl.
Add 2 eggs and 2 cups of mozzarella cheese to the bowl of shredded cauliflower. Mix well.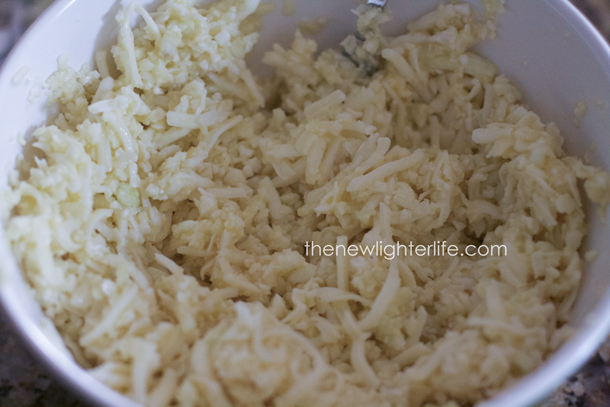 Pour the mixture into the pan and press it evenly and flat.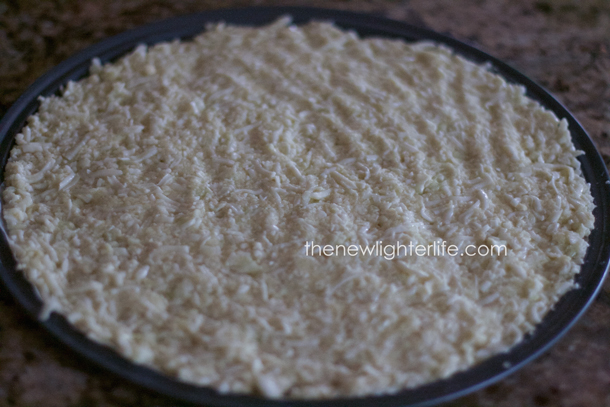 Bake in the preheated oven for 15 minutes.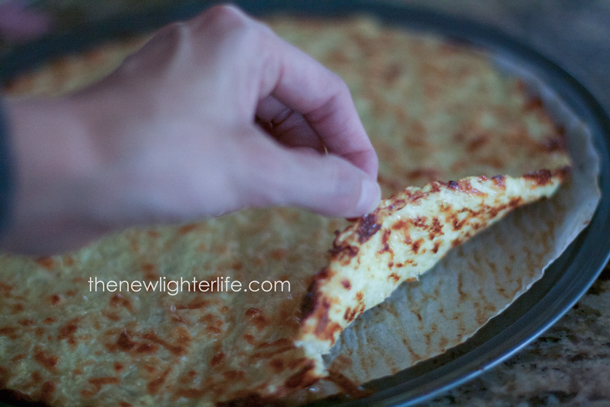 Remove and top with pizza sauce, toppings, and cheese.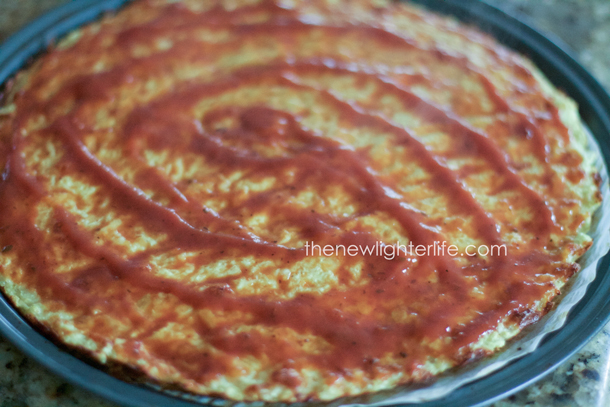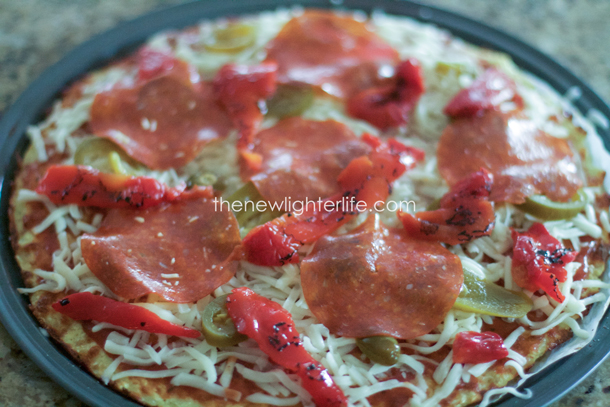 Bake for 10 minutes or until cheese is melted and lightly browned.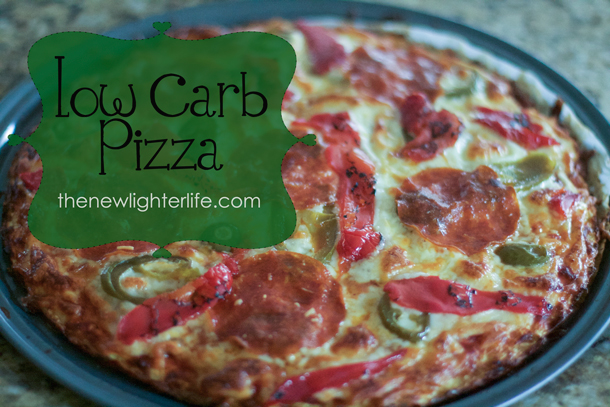 Click the image below to print this recipe.