My mom is a good cook.  She makes popcorn, chili, cookies, and lots of other foods.
Our friend's mom is a good cook too.  She makes good chili, it is not spicy.
To all the kids, say thank you to your mom for making food.
My mom says I am a good cook too. This hot chocolate mix is better than store-bought. I made it for gifts for friends.
Hot Chocolate Mix
3 1/2 c. sugar
2 1/4 c. cocoa
1 T. salt
whole milk for serving
We mixed all the dry ingredients in a bowl.  (This makes a lot)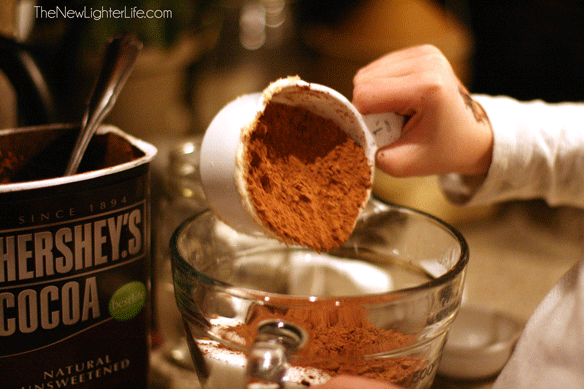 To make:
Heat one cup of milk (I use the microwave). Add two tablespoons of mix to the heated milk. Stir.
Until next time,