For any new readers, today is a monumental day in our combined accelerated debt payoff that we started with 2 other families 13 months ago!
I placed a little stamp on an envelope addressed to my friend, Alicia. Inside was a couple of passes for Old McDonald Farm in Rapid City (ones we forgot to use while we were there), a free carwash, an Activity Card for checking out equipment at Hart Ranch RV Resort, and a check.
But the check was the real prize! Not because it was a lot of money, but because it was the final debt payoff payment!!!
_________
NOTE: This post was originally published in 2013. I've since cleaned up some of the text and included links to our other posts about the debt payoff. You can read more in this series through the accelerated debt payoff introduction, the 2nd family debt-free, and working on the final debt!
_________
The goal we set out to reach 13 months ago, is complete! $60K in debt is paid off! Actually, combined, we paid closer to $63K, but our original goal was to pay $60K.
Our 3 single-income families are free of $63K worth of debt! Can you believe it?! I hardly can, that's a lot of moolah folks!
I will attest to the fact that this has been an utter and complete blessing. This endeavor has been challenging at times but to see our friend's burden lifted while living under greater financial discipline has been INCREDIBLY rewarding!
How Did We Measure Up?
Some of you may be wondering, "Who paid the most money toward the debt?" You may be surprised to find out that the 3rd family that has the most debt contributed the most to the debt payoff.
When we started this accelerated debt payoff, all 3 families had mortgages. Today we're all "homeless". Sounds bad right but it really isn't. Let me explain…
Jamie and Alicia
At the start, Jamie and Alicia had the most debt. They also were the first to sell their home. This wasn't in the original plan, but they felt like the Lord wanted them to sell due to a variety of circumstances unrelated to the debt. They listed their house and it took a few months for them to close.
We calculated that they would get enough money at closing to pay the remaining debt balance, (about $19K). Even though we were committed to seeing this to the end, Jamie and Alicia insisted that our families stop contributing to the debt payoff. Honestly, it was actually perfect timing for them to insist upon this, which I'll go into…
Mark and Myself
We had A LOT going on! We were moving to Florida and had all those pesky moving expenses to deal with. On top of that, 3 weeks before we pulled our camper out of town, our renters called to say they were breaking their lease.
Ugh.
In a scramble, we decided to sell our house. On the very same day that we listed our home, we received an offer that ended with a sale. Mind you, we walked away paying $300 at closing, but we were FREE of the burden of having to manage renters 1,800 miles away.
Our expendable income took a beating through this. Since we sold our home, we lost the profit we were making from renters. Florida living was more expensive, (food and site rental primarily). And you may have read about that forced government furlough in the news. You know, the one where they cut 20% of the pay for DOD employees? Well, we were affected by it. Umm-hmm.
Gordon and Sarah
The 2nd family, Gordon, and Sarah decided to sell their house as well and move into a camper, (our new-old camper, in fact). They did so because they wanted to save up and buy a larger house after all the debt was gone. Thankfully they made a little bit of money off of their home sale and put a chunk toward the debt.
While they could have continued to contribute but one of their brothers had a destination wedding they were attending. A family of 6 is pretty expensive to transport from one side of the US to the other for 1 week.
All this to say, the early stop to paying the debt was necessary.
Dealing with the Unexpected
When Jamie and Alicia paid the last of their debt from closing, they were several thousand dollars short. Oops!
Our 3 families came together again and decided we'd finish the rest of the debt together. Jamie and Alicia resisted, but we are stronger than them. LOL!
Obviously, the accelerated debt payoff didn't work as perfectly as we planned. When we set out to do this together, we all agreed to pay $800/month. And we did. We paid $800 until this past May. Once we saw that the house closing didn't finish off the debt, we decided to pay what we could.
Not ONCE did I hear from our friends, that we weren't carrying our weight nor did they shame us or make us feel guilty for not being able to contribute as much as everyone else. Not once. They gave us grace and were generous with our challenging budget and Mark's furlough in Florida. I don't know if there are other people out there like this, but our friends blew us away!!
$63,000 in debt paid by 3 families in 13 months. Middle-income families. Single income households. Pure awesomeness and God gets the glory!!
Would We Do a Combined Accelerated Debt Payoff Again?
Yes. But I don't want to. Ha! It was tough at times. We had to say no to our wants very frequently. We have financial goals outside the debt payoff that we're working towards now. I'm so grateful we did this accelerated debt payoff though because we were blessed to have our van paid off and see our friends also debt-free.
I'm reminded of the verse in Galatians 6:9,
And let us not grow weary of doing good, for in due season we will reap if we do not give up."
If we had paid our van payment on our own, I think we'd still have that payment. We'd likely have justified why we could only make the minimum payment. I know Jamie and Alicia would still be bogged down in student loan debt for the next 10 years or so. This has been rewarding, no doubt about it!
Would I Do Anything Differently?
Honestly, no. I think this whole "project" was the mix of the perfect personalities, timing, accountability, & goals. We've all been very transparent with our finances and struggles. We've all made sacrifices and I am so grateful for the opportunity!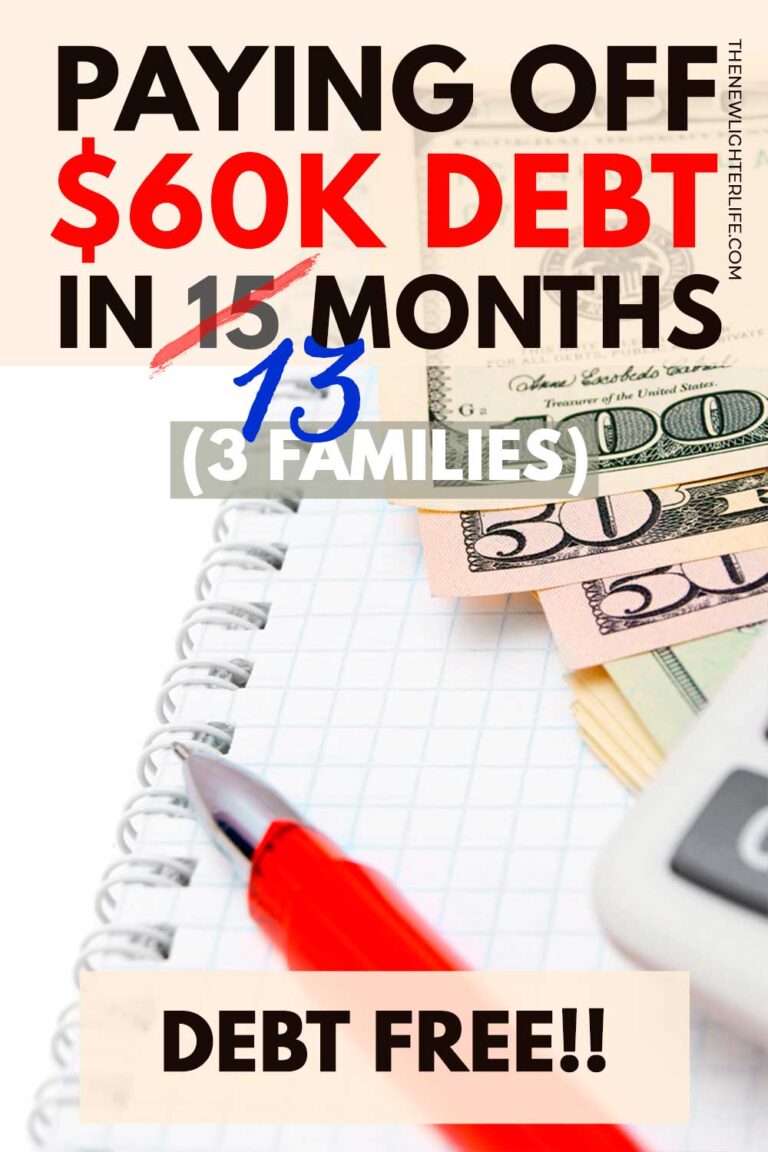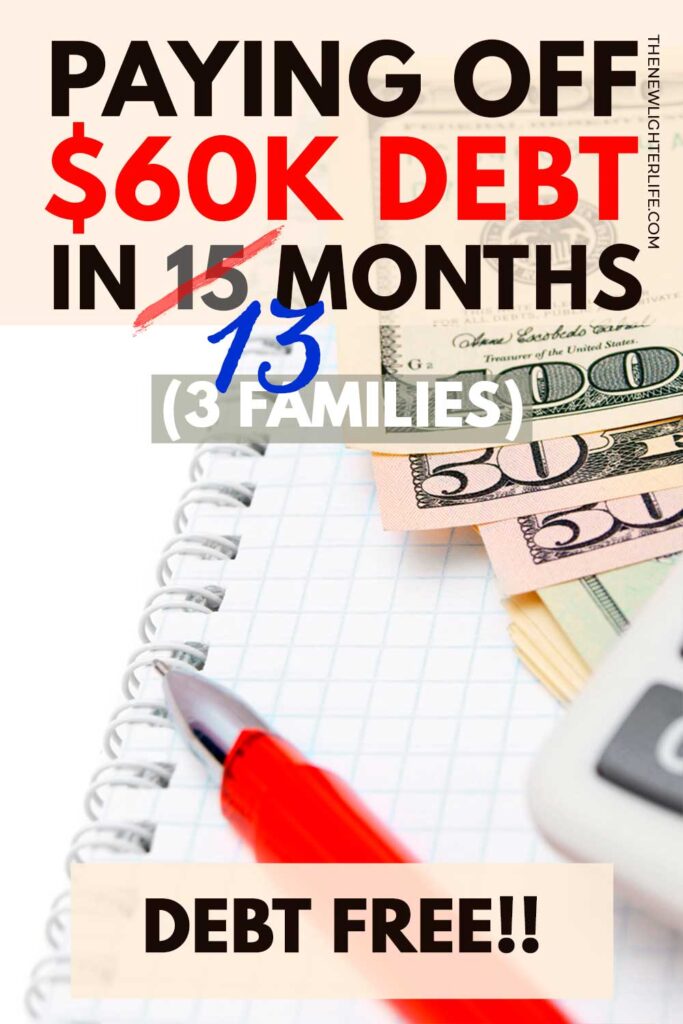 Until next time,