Remember my post about homemade baby wipes?
Well, a friend from church told me about how she used to cut her paper towels in half for her homemade baby wipes.
My head is a fog but I'm *pretty sure* she said her husband used a saw of some sort. An electric saw.
I'd been taking the cardboard roll out of the paper towels before cutting them in half with the electric knife. I decided that was the best way because with the cardboard in there, it was a little difficult to cut through.
I met with some resistance when I mentioned electric saws and paper towels to Mark, but he obliged me.
And by golly-gee, the miter saw is waaaay better! It took seconds to cut through a roll and that cut is clean as a whistle.
And the best part is that you don't have to take out the cardboard. You can pull it out once all the liquid is absorbed.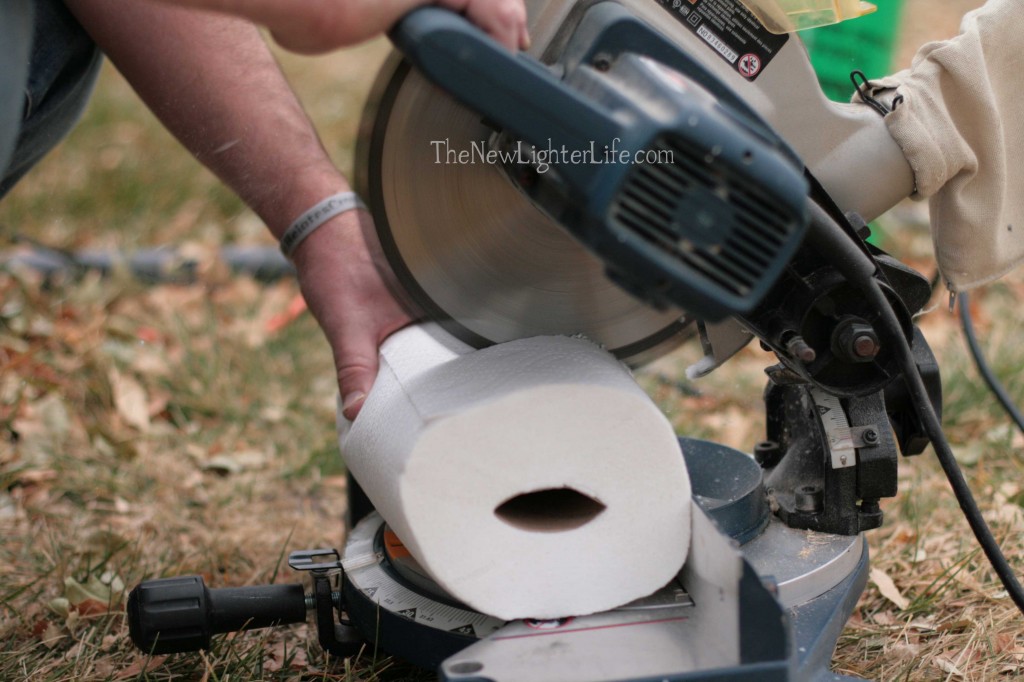 So for your viewing pleasure…here is Mark cutting a couple of rolls of paper towels.
Cutting Paper Towels with a Miter Saw from Julie Gavin on Vimeo.
V looks a little unsure about all the sawing business, which I find kinda funny…
In the end, I have to say I'm pretty stoked that we have a quicker and easier way to cut the towels.