I love homemade cookies!  They are my favorite dessert, hands down.
My healthier cookies, the chocolate chip cookies with beans are so yummy and completely guilt-free.  But these Chewy Snickerdoodles are so amazing, they are worth the sugar-spike!  They melt in your mouth and are delicious!
The recipe, from Nancy Baggett is nearly perfect, but I sub in honey for corn syrup.  Also, Ms Baggett does a great job of explaining the process in detail, I don't roll that way.  I like easy and I pretty much make creating these little morsels as painless as possible.
Before I share the recipe, let me just rave on this book, The All-American Cookie Book by Nancy Baggett.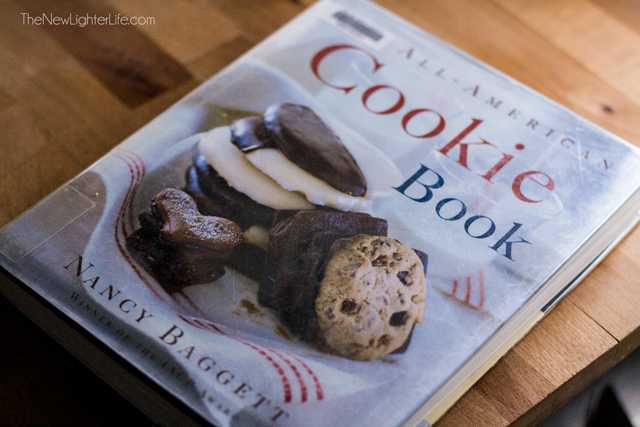 If you are a connoisseur of homemade cookies, this book is a must.  Unfortunately, it is no longer in print but I adore it!  It is one of the few books I kept through our move into the camper.
You can pick up your copy, here but you'll have to buy used.
I've made about a dozen of the recipes in this cookbook and every one of them was delicious!
Here is my simplified and ever so slightly healthier version…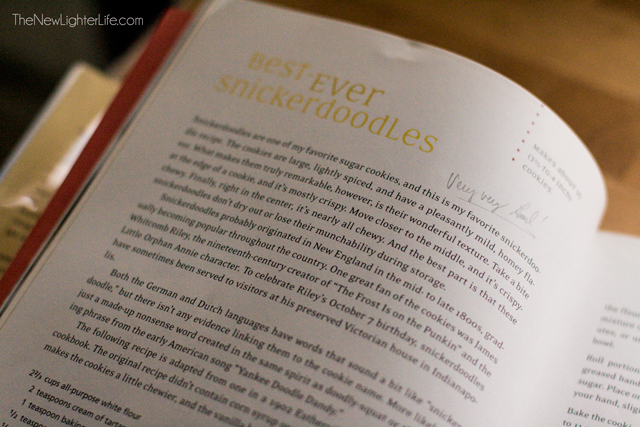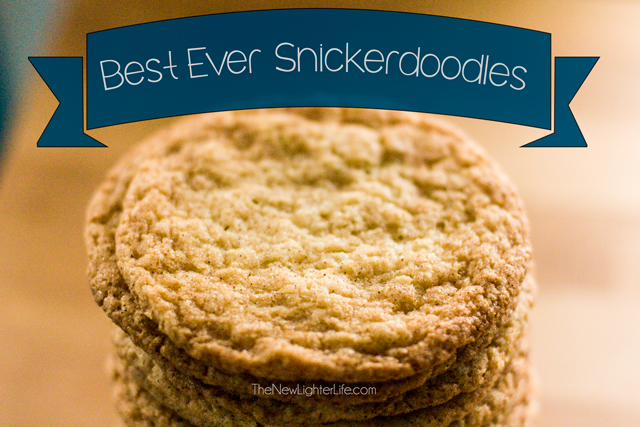 Favorite Homemade Cookies - Best Ever Chewy Snickerdoodles
Ingredients
1

cup

butter

1 3/4

cup

sugar

1 1/2

tablespoon

honey

2

lg eggs

2 1/2

teaspoon

vanilla

2 2/3

cup

flour

2

teaspoon

cream of tartar

1

teaspoon

baking soda

1/4

teaspoon

ground nutmeg

1/4

cup

sugar + 1 1/2 teaspoon cinnamon
Instructions
Preheat oven to 375 degrees. In a large bowl, cream together the sugar, honey, and butter. Mix in the eggs one at a time. Add the vanilla and stir. To this bowl, add the flour, cream of tartar, baking soda, salt, and nutmeg. Mix until consistency is even.

Let batter dough rest for 5 to 10 minutes or until it firms slightly. In a shallow bowl mix 1/4 cup of sugar and 1 1/2 tsp cinnamon.

Roll dough into generous 1 inch balls and coat in sugar/cinnamon mixture. Place balls on a greased pan or ungreased stoneware. Slightly press down and bake for 8 to 11 minutes, turning halfway through baking.

Remove from oven when just golden brown on edges and let them firm up slightly on your pan until you remove them to a wire rack to cool.