We are definitely cookie connoisseurs, I'm here to tell you that these are the very best Chewy Snickerdoodles known to mankind. I kid you not! We can't get enough of them!
Over the years, I've amassed quite a collection of cookie recipes.  This is no surprise as cookies are my absolute favorite dessert.
My healthier cookies, the chocolate chip cookies with beans are so yummy and guilt-free.  But these chewy Snickerdoodles are so amazing!  They melt in your mouth and are delicious!
The recipe, from Nancy Baggett, is nearly perfect, but I sub in honey for corn syrup.  Also, Ms. Baggett does a great job of explaining the process in detail.  Unfortunately, I don't roll that way and I like easy.  I put to work simplifying this recipe as much as possible so making these cookies could be as painless as possible.
Before I share the recipe, let me just rave about her book, The All-American Cookie Book.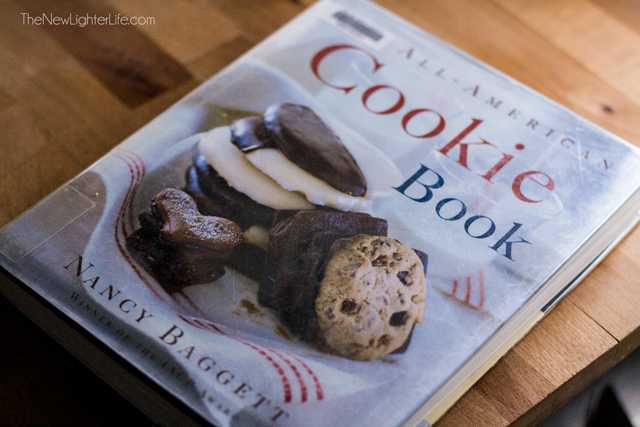 If you are a connoisseur of homemade cookies, this book is a must.  I adore it!  It is one of the few books I kept through our move into the camper.  You can pick up your copy of The All-American Cookie Book here!
If you like cookbooks that are loaded with nerdy food history, you should also check out BRAVETART!  I highly recommend both of these cookbooks!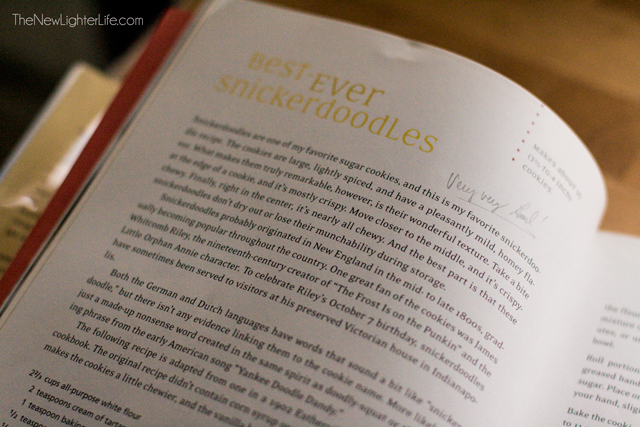 Doneness for Chewy Snickerdoodles
These cookies are at their very best when they are ever so slightly browned.
To demonstrate the correct doneness, please look at the picture below.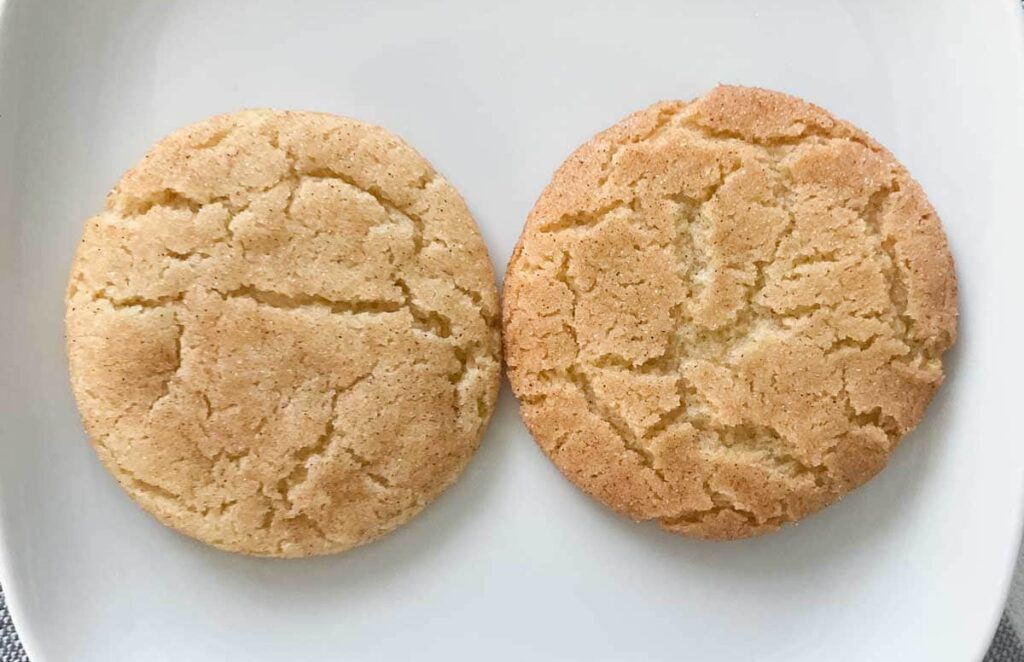 At first glance, you may think the one on the left is undercooked.  However, the one on the left is PERFECT.
The cookie on the right is still chewy, albeit, not as much.
Here you can see the backside and the doneness comparison from the backside.
I find that the chewiest cookies look like the ones on the left.  Depending on the accuracy of your oven, you'll want to watch these cookies to get perfection on the left.
Let's get to making the very best (and absolutely worth every calorie), Chewy Snickerdoodles…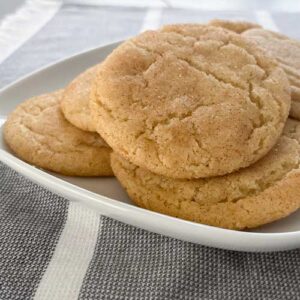 Favorite Homemade Cookies - Best Ever Chewy Snickerdoodles
As a self-proclaimed cookie connoisseur, I'm here to tell you that these Chewy Snickerdoodles are at the top of our favorite cookies! They are so chewy and have incredible flavors!
Ingredients
1

c.

butter

1 ¾

c.

granulated sugar

1 ½

tbsp.

honey

2

large eggs

2 ½

tsp.

vanilla extract

2 ⅔

c.

all-purpose flour

2

tsp.

cream of tartar

1

tsp.

baking soda

¼

tsp.

ground nutmeg
Cinnamon-Sugar Coating
¼

c.

granulated sugar

1 ½

tsp.

cinnamon
Instructions
In a large bowl, cream the sugar, honey, and butter. Mix in the eggs one at a time. Add the vanilla and stir.

To this bowl, add the flour, cream of tartar, baking soda, salt, and nutmeg. Mix until consistency is even.

Let batter dough rest for 5 to 10 minutes or until it firms slightly.

To prepare the cinnamon-sugar coating, add ¼ cup of sugar and 1½ teaspoon of cinnamon to a shallow bowl.

Roll dough into generous 1-inch balls and roll over the cinnamon-sugar coating to cover.

Place balls on a greased pan, ungreased stoneware, or silicone baking mats.

Slightly press down the cookie dough balls and bake for 8 to 11 minutes, turning halfway through baking.

Remove the cookies from the oven when they are just golden brown on the edges. Let them firm up slightly on your pan, (about 5 minutes. Remove cookies to a wire rack to cool completely.
Nutrition
Serving:
1
g
Calories:
134
kcal
Carbohydrates:
20
g
Protein:
1
g
Fat:
6
g
Saturated Fat:
3
g
Monounsaturated Fat:
1
g
Cholesterol:
25
mg
Sodium:
82
mg
Potassium:
46
mg
Sugar:
12
g
Enjoy!