Thanksgiving is less than 2 weeks away! This holiday is probably my favorite one of all. It is a time to gather with loved ones, express gratitude, and indulge in a delicious feast. For many, the thought of preparing a Thanksgiving meal can be overwhelming, especially when you consider the numerous dishes that need to be cooked simultaneously. To help you navigate this challenge, I have compiled a list of prep-ahead tips for a stress-free Thanksgiving meal that will make your life easier and your holiday more enjoyable and relaxing.
1. Planning and Preparation: The Key to a Stress-Free Thanksgiving Meal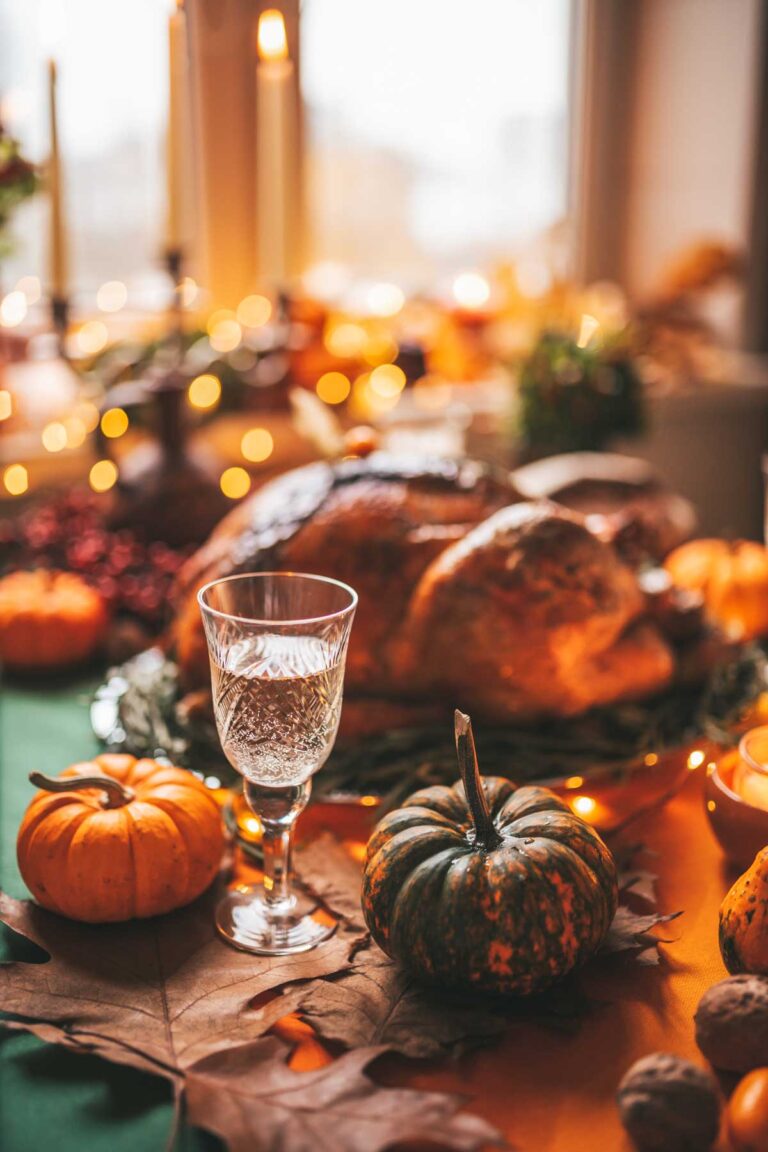 This is arguably the most important step for eliminating stress this Thanksgiving. Before diving into make-ahead food prep dips, it's important to establish a game plan for your Thanksgiving meal. You'll want to create a detailed menu that includes all the dishes you plan to serve. This way, you can determine which dishes can be made ahead of time and which ones need to be prepared on Thanksgiving Day. Consider the cooking time and oven space needed for each dish, as well as the order that they need to be cooked.
Once you have your menu finalized, make a thorough shopping list and gather all the necessary ingredients and supplies. Trust me, you will be so thankful you took this planning time and you'll avoid last-minute trips to the grocery store!
2. Turkey: Prep Ahead for a Flavorful Feast
The centerpiece of any Thanksgiving meal is undoubtedly the turkey. Master the meal planning and the turkey and you're well on your way to a stress-free Thanksgiving meal. In the interest of full disclosure, I'll confess that I have a few horrible turkeys. So bone dry, they were reminiscent of Clark's Turkey.
Brine
To save yourself from a Griswold turkey, consider prepping your turkey in advance. If you plan to brine your turkey, you can do so one to three days before Thanksgiving. Brining adds moisture and flavor to the meat, resulting in a juicy and delicious turkey.
Smoked
Something I've switched to more recently is purchasing a smoked turkey. This is by far my family's favorite and it is incredibly easy with far less prep/cook time, (about an hour less baking time versus a raw turkey)
Roast Ahead
If you'd like to remove the stress of baking your turkey the day off, you can always roast it a day, week, or even month before Thanksgiving Day. Full instructions for baking and freezing are posted at CulinaryHill. Once you are ready to reheat your turkey, you can drizzle with a compound butter (like this one from SweetHumbleHome) to add even more moisture and juice. No one will ever know!
3. Mashed Potatoes: Creamy and Convenient
Mashed potatoes are a favorite Thanksgiving side dish, but they can also be time-consuming to prepare with all the peeling, dicing, boiling, mashing…you get the drift. Thankfully, two prep-ahead options will make your life easier.
Freeze
The first option is to freeze the mashed potatoes. The full-fat dairy in mashed potatoes helps protect their texture when frozen. Simply make the mashed potatoes as you usually would, freeze them in a freezer bag or container, and then defrost and reheat them on the day of the feast. Adding a dollop of sour cream or cream cheese when reheating will help restore their creamy consistency.
Make Ahead Potato Casserole
The second option is to make a mashed potato casserole. Prepare the potato mixture, refrigerate it for up to two days, and then bake it an hour before serving. This method creates a golden crust on top while keeping the potatoes silky-smooth underneath. My husband grew up on potato casserole and this is a staple for our dinners.
4. Gravy: Make It Ahead for a Flavorful Sauce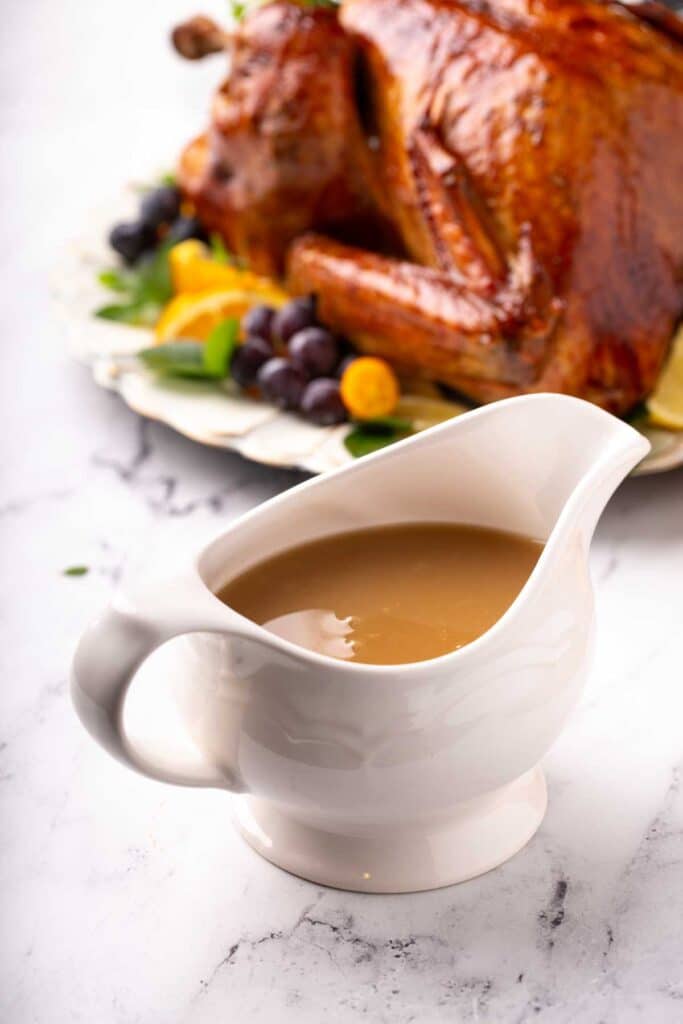 No Thanksgiving meal is complete without a rich and flavorful gravy. The good news is that you can make the gravy in advance, even if you haven't roasted the turkey yet. You can make the gravy without drippings by using homemade stock or chicken broth. If you have turkey wings, legs, or necks, you can roast them to create flavorful drippings and stock for the gravy. Freeze the gravy and then thaw it in the fridge overnight before reheating it on the stovetop, whisking to smooth out any separation.
5. Cranberry Sauce: Make It and Forget It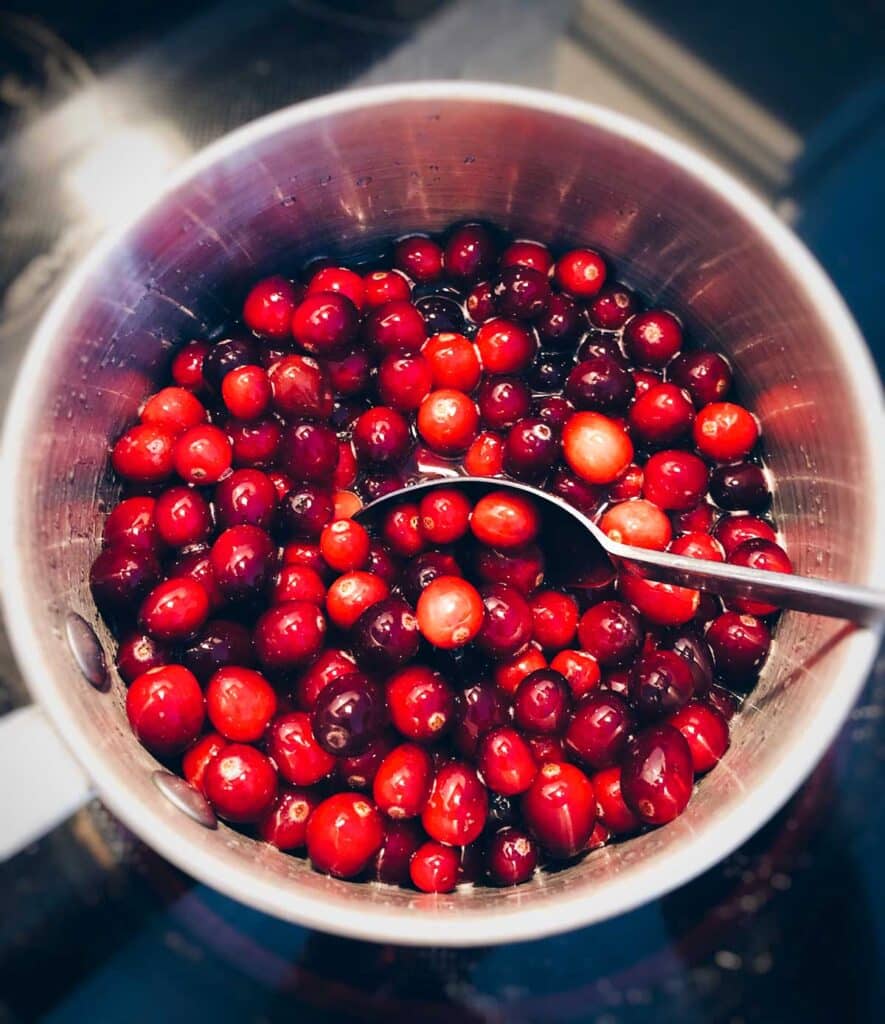 Cranberry sauce is another Thanksgiving staple that can be made entirely ahead of time. Since cranberry sauce contains a lot of sugar, it essentially functions as a quick jam that can be frozen or refrigerated. Letting the flavors mix and mingle ahead of time can improve the taste. If frozen, simply thaw the sauce in the fridge overnight.
6. Dressing or Stuffing: Prepare the Ingredients in Advance
Whether it's dressing or stuffing, this is a classic Thanksgiving dish that can be partially prepared ahead of time. Start by baking the bread or cornbread you plan to use for the stuffing and freezing it. You can also prepare any homemade stock or toast nuts that will go into the stuffing. Both stock and toasted nuts can be stored in the freezer until you're ready to assemble the stuffing.
7. Green Beans: Prep the Ingredients or Assemble the Casserole
If green beans are on your Thanksgiving menu, there are a few ways to prep ahead. You can toast almonds or breadcrumbs in advance and freeze them. If you plan to make a green bean casserole, you can assemble it without the crispy onion topping and refrigerate it tightly wrapped for up to three days. Add the fried onions right before baking.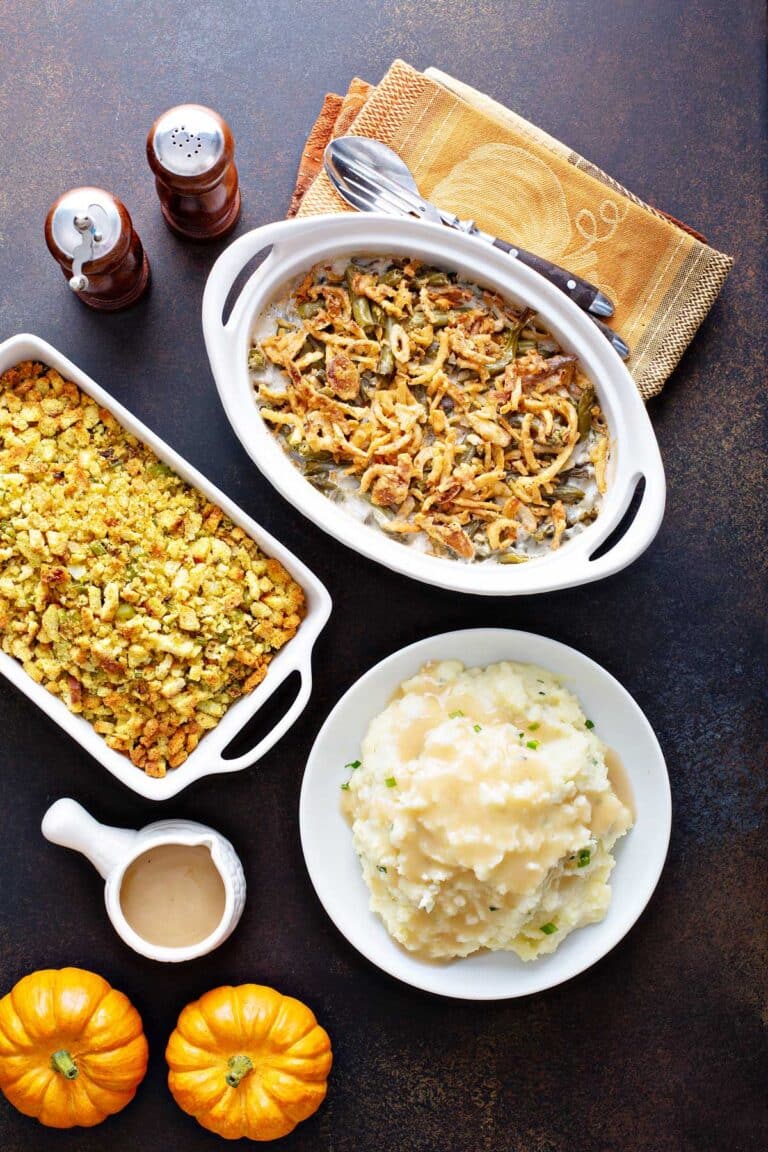 8. Pumpkin, Sweet Potato, or Squash: Purée and Freeze
Pumpkin, sweet potato, and squash are commonly used in Thanksgiving recipes. While chunks of these vegetables don't freeze well, purées do and can be used for soups, pies, or side dishes. Cook, blend, and freeze these purées in freezer bags or containers. Defrost and reheat them just like mashed potatoes.
9. Dinner Rolls: Ready to Bake
Homemade dinner rolls add a special touch to any Thanksgiving meal. I can't recall one Thanksgiving dinner in which I didn't make homemade dinner rolls. Luckily, there are several great make-ahead options.
Freeze Homemade Rolls
Instead of baking them, freeze the rolls unbaked. CookingWithCarli has an excellent recipe for frozen rolls along with some time-saving tips. Her rolls taste just as fresh as if you had made the dough on Thanksgiving day!
Mix Dough Night Before
Most dinner roll recipes can be prepared the night before and refrigerated the dough (do not shape into rolls yet). Store the roll dough in the refrigerator in an airtight container. About 3 hours before your meal, remove the dough and shape it into balls. Let the rolls rise until nearly double and bake. A good rule of thumb is to refrigerate for no more than 15 hours before final proof/bake.
Bake Ahead & Reheat
The last option for fresh dinner rolls is to bake your rolls up to 2 days in advance (or longer if you'd like to freeze them). Just before serving your Thanksgiving dinner, thaw (if you froze your rolls) and place them in a Dutch oven or wrap them in foil and bake for 5 to 7 minutes at 350°F. You may also choose to use your slow cooker and place a damp cloth on the bottom. Next, layer baked rolls on top and place on low for 30 minutes. Oh so delicious!
My favorite rolls for Thanksgiving are my Oatmeal Dinner Rolls, 4H Rolls, or YourCupofCake's Potato Rolls.
10. Salads: Prep the Dressing and Toppings
While you can't toss a salad together ahead of time, you can easily prepare the dressings in advance. Cut up bread and freeze it for croutons or toast and candy the nuts for added flavor and crunch.
11. Pie: Freeze the Crust or the Whole Pie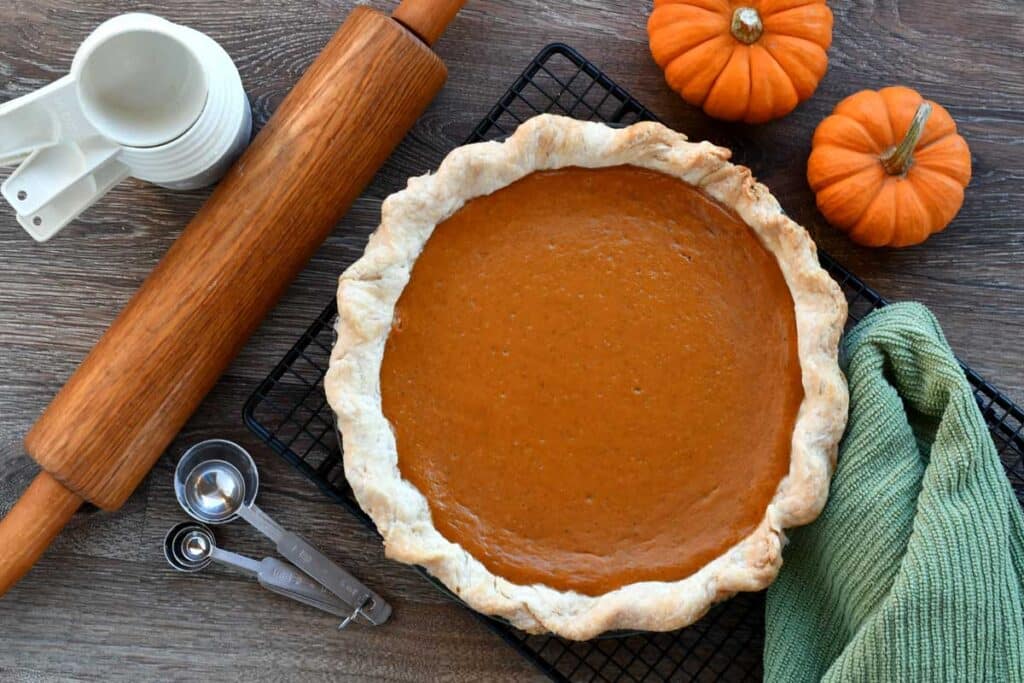 Pies are a quintessential Thanksgiving dessert, and they can be tackled ahead of time in various ways, depending on your filling or preference.
Freeze Unbaked
Freeze pie crust discs, roll out the crusts, and freeze them right in the pie dish, or freeze a whole unbaked pie. Freezing sets the crust, preventing it from becoming soggy when baked.
Prepare Filling & Topping
Don't forget you can also make and freeze streusel topping for pies. You may also assemble all your fruit-filling ingredients and freeze them for easy assembly.
Bake Ahead
Fruit pies can be baked a few days before Thanksgiving and stored at room temperature. You can also bake them up to 4 months in advance and freeze them. To freeze:
Place your baked and cooled pie in a gallon-size freezer bag.
When you're ready to serve, thaw your pie at room temperature.
To serve the pie warm, bake in a preheated oven at 425°F for about 10 to 15 minutes.
Conclusion on Creating a Stress-Free Thanksgiving Meal
By following my stress-free Thanksgiving meal tips, you can alleviate so much of the hassle that is associated with a big Thanksgiving feast. With a well-thought-out plan, you can enjoy a delicious Thanksgiving with your loved ones while still having time to relax and give thanks.
Happy Thanksgiving!