Well, we did it!  We bought a used camper this past weekend, a 1996 Winnebago Adventurer.  It's smaller, yes.  But cute and it comes with lots of potentials. We're gearing up to be in full renovation mode very soon.
I love DIYs and can't wait to get started!
We have lots of great ideas swimming around in our heads, but there are several projects we're set on tackling quickly so we can be living full-time in the camper soon.
Here is the list of our immediate projects:
I also have a dream list, after the majors are complete…
Resurface the Exterior Paint
Backsplash in Kitchen
Install Tankless Water Heater
Replace Shower with Tub
Replace Sinks
Tile Counters
Update Light Fixtures
Kick Plate for Central Vac System
I could add a few more to my dream.  The love of my life may just lack enthusiasm over my vision for the camper. A girl can dream though.
Here are some pictures of the RV as we bought it. I forgot to take pictures of the outside and will do so soon.
Loads of pictures because I want evidence of how it looked before we transformed it.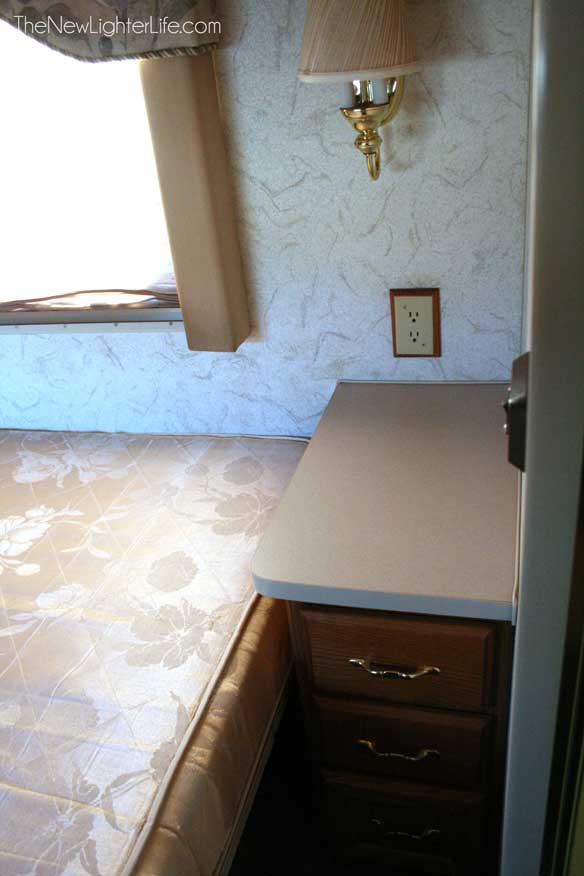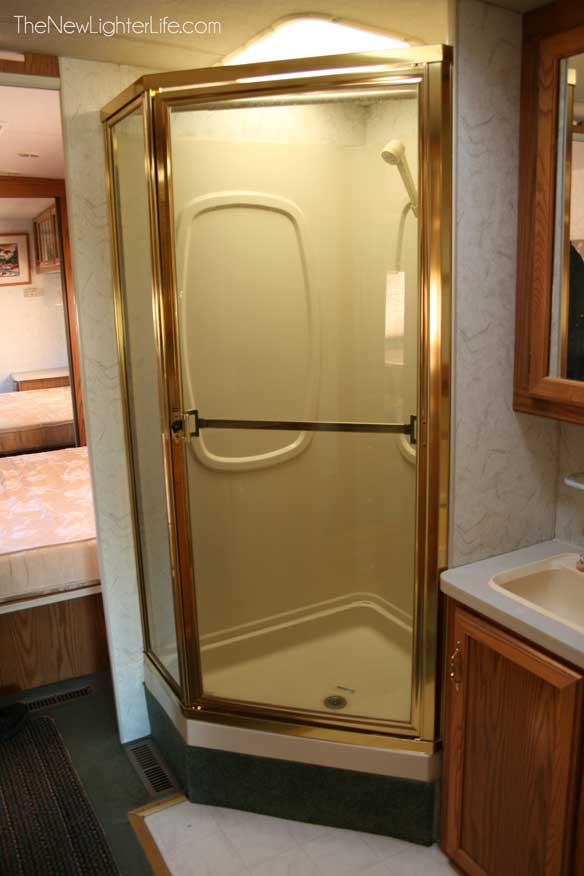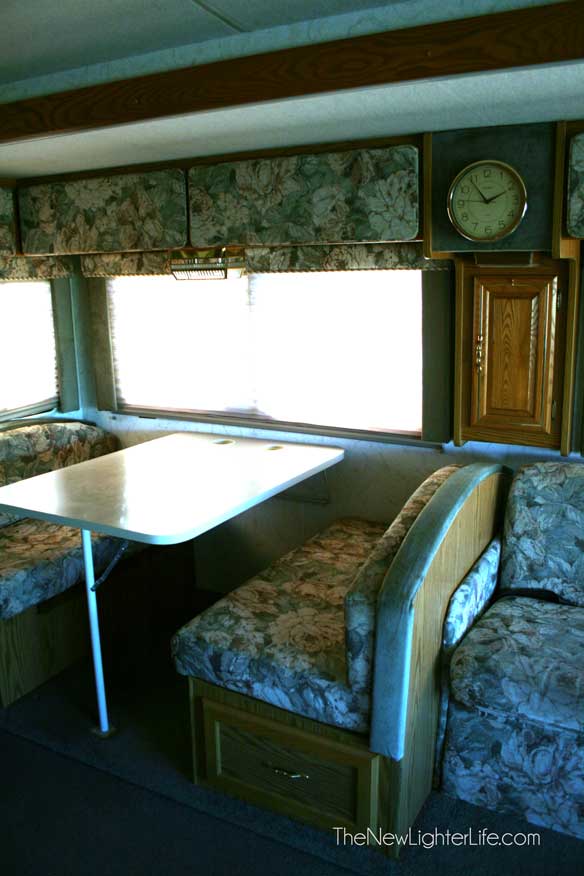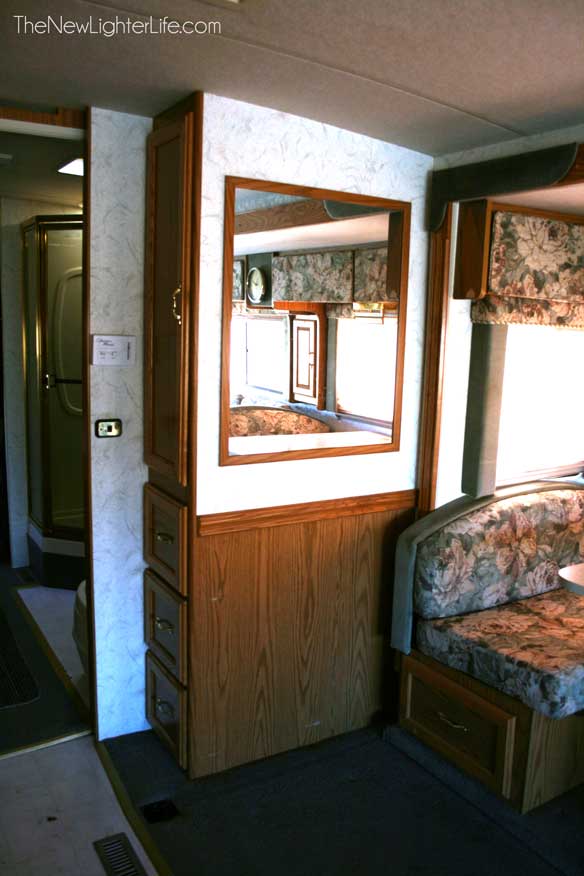 There you have it, folks. Did I miss an area we should update?