As a seasoned RVer, I understand the importance of staying connected while on the road. Whether for work, entertainment or simply keeping in touch with loved ones, a reliable connection to the internet can be very important. With so many options available for RVers, choosing the best one for your home-on-wheels can be overwhelming. In this post, I'll share tips and insights to help you make an informed decision to get you the best internet while RVing.
How Much Data is Too Much Data?
Though we are not currently full-time RVers, we do telework while on vacation from time to time. In this post, I'll delve into getting the maximum bang for your buck. Unashamedly, I lean towards unlimited data plans. But I will say up front, that sometimes having data limits is a good thing. As you read through my tips, just keep in mind to figure out what is best for you, your goals, and your lifestyle.
Comparison of the Three Types of Internet Options Available for RVers
There are three main types of internet solutions available for RVers: satellite, cellular, and public Wi-Fi.
Satellite internet is ideal for RVers who travel to remote areas where traditional internet options are unavailable. This option is becoming increasingly popular, especially with the availability and marketing of Starlink. This RV internet setup is a good option for RVers who travel to remote areas. Setup costs can be expensive and satellite connection may be poor if you are in a wooded area or experiencing inclement weather.
Cellular, which uses a cellular network to provide internet access, has been the most common option for RVers. Depending on the number of devices, you will likely need a router or hotspot. Major carriers like Verizon, AT&T, and T-Mobile offer unlimited data plans.
Wi-Fi is available at most RV parks and campgrounds, making it a convenient option for those who have limited internet needs. The quality and bandwidth of the Wi-Fi signal can vary greatly though. I'll get into using a Wi-Fi extender later. If you do not have heavy internet needs, Wi-Fi will certainly save money in your budget for other adventures.
Factors to Consider When Choosing Your Internet Connection
When selecting the best internet for your RV, there are several factors to consider.
The first is coverage – you want to ensure the internet option you choose has coverage in the areas you plan to travel to.
Download speeds are also important, especially if you telework, watch movies, and/or video conference.
Data usage needs also must be considered as you determine what mobile internet solution fits you best.
Best Wi-Fi Options for RVers
If you're looking for a Wi-Fi option for your RV, investing in a Wi-Fi booster can help improve signal strength and speed.
You can usually find a free Wi-Fi network near coffee shops or major shopping areas. While this option is not very convenient, it is a temporary solution to utilize free Wi-Fi if you are in an area with poor signal strengths.
Freely available campground Wi-Fi is becoming more common. However, it's important to check the Wi-Fi reception at your camper before relying on campground Wi-Fi. If you tend to travel to the same campground, you'll know the quality and bandwidth of the campground.
I'll get into ways to make Wi-Fi connection more of a sustainable possibility further on in this post.
Best Cellular Options for RVers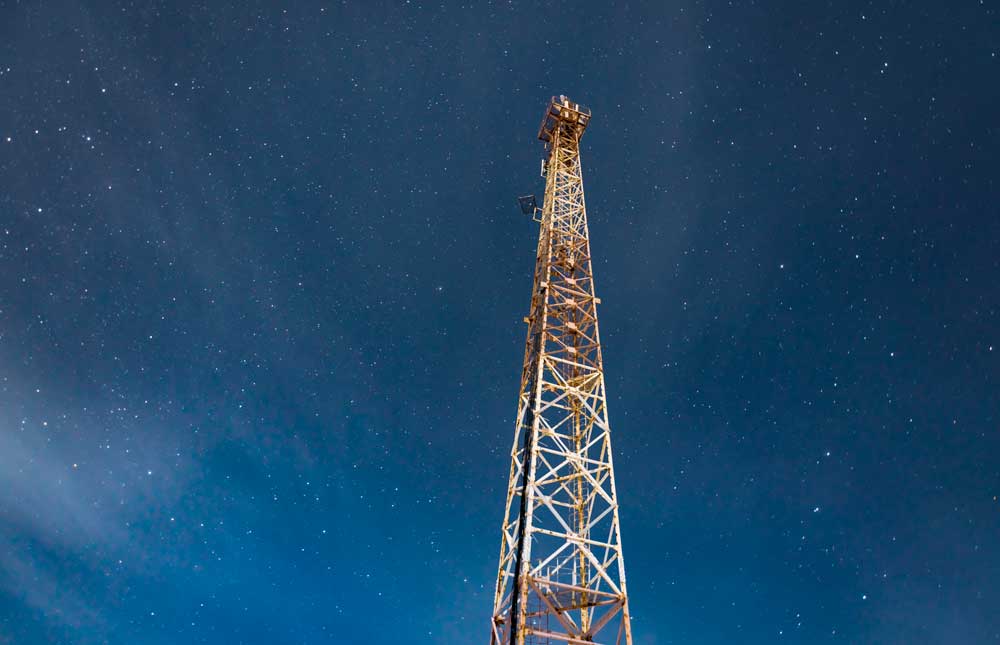 Verizon, AT&T, and T-Mobile are the major carriers offering cellular internet options for RVers.
Depending on your data usage and needs, your plan should likely include an unlimited cellular data plan. I know we've run into the issue of running out of data and paying heavy overages.
Another consideration for using cellular internet service is the signal strength. If you travel the same general route, you can view the cell service coverage maps. In my experience with all three cellular service providers, Verizon and AT&T had the best coverage.
All cell services offer mobile hotspots, which enable Wi-Fi connection to your hotspot device.
Verizon's Jetpack requires a service contract and costs around $200.
AT&T'S Netgear Nighthawk also requires a cellular service contract and costs over $450.
T-Mobile's Inseego costs over $250 and requires a contract as well.
Nomad Air uses Verizon's service but without a contract. You need to buy the equipment upfront ($600) and there is a $129/month that you can cancel at any time.
I must admit that I'm very intrigued by Nomad Air! I love the fact that I can keep my cell service provider and that this device uses the Verizon network and has no data cap. Nomad is more expensive up front but at the time of publishing this post, it was steeply discounted.
Best Satellite Internet Options for RVers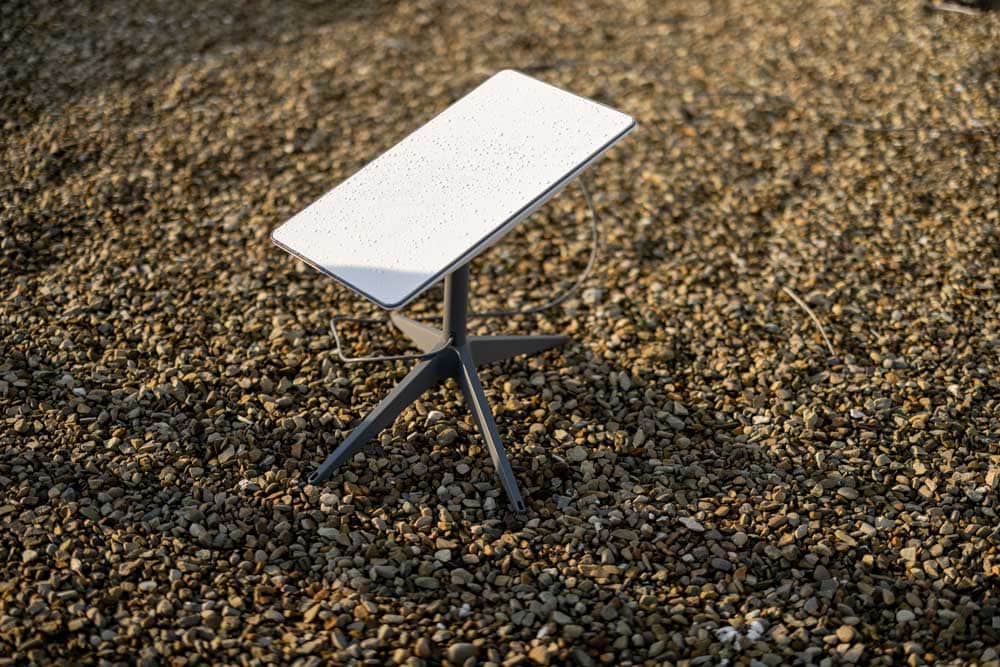 If you are exploring satellite internet services for RVing, you will need to look for companies that allow you to move locations. Starlink, HughesNet, & Viasat are three of the major satellite internet providers for RVers.
Starlink is fast becoming the most popular satellite internet option with speeds from 50-500 Mbps with unlimited data. Many campers we've run across use the regular portable Starlink ($599 hardware cost) for their satellite hotspot. But more recently Starlink Roam ($2,500 hardware cost) became available, which allows for in-motion satellite internet. One thing that is great about Starlink's service is you pay $150/month and only the months you use the service. One thing I find concerning about Starlink is that they have had a steady and fast rise in their monthly rate (they used to charge $90/month).
HughesNet and Viasat are also popular options with speeds up to 25 Mbps (HughesNet) and between 10-100 Mbsp (Viasat). I will be upfront and say, I don't like either of these two options due to the slower speeds, tired prices, and limitation on data.
Just be aware that satellite internet may be less reliable depending on bad weather, tree coverage, and accessibility to electricity.
Tips for Boosting Your RV's Wi-Fi Reception
I told you earlier that we'd cover how to get the best out of Wi-Fi. There are a few tips to boost your signal strength without adding monthly costs.
Investing in a signal booster or Wi-Fi booster such as this (Bearifi Wi-Fi extender) can help improve signal strength and speed.
It's also important to make sure your RV's antenna is properly aligned and that there are no obstructions blocking the signal.
Which RV Internet Option is Right for You?
Choosing the best internet for your RV depends on your specific needs and travel plans.
Now I'd love to hear from you! If you have a specific product or service that you use for your RVing adventures, please share the wealth.
Personally, we are on the cusp of getting Starlink or Nomad Air. If you have experience with either one that would be helpful, I'd super appreciate your comments below!
Blessings!