Today I'm sharing with you how to install a flat-screen TV in a Motorhome.
If you've followed along with our Camper Remodel, you know everything inside the camper was from the '90s.  The box TV was no exception.
We're not big TV watchers but we decided we wanted to upgrade to a flat-screen so we could receive digital channels without a digital receiver box.
First things first, Mark took off the front plastic plate and removed the TV.
He cut 2X4's to build an "H" Frame that could fit into the cubby hole.  He screwed that frame to the built-in existing metal frame that was inside the cubby.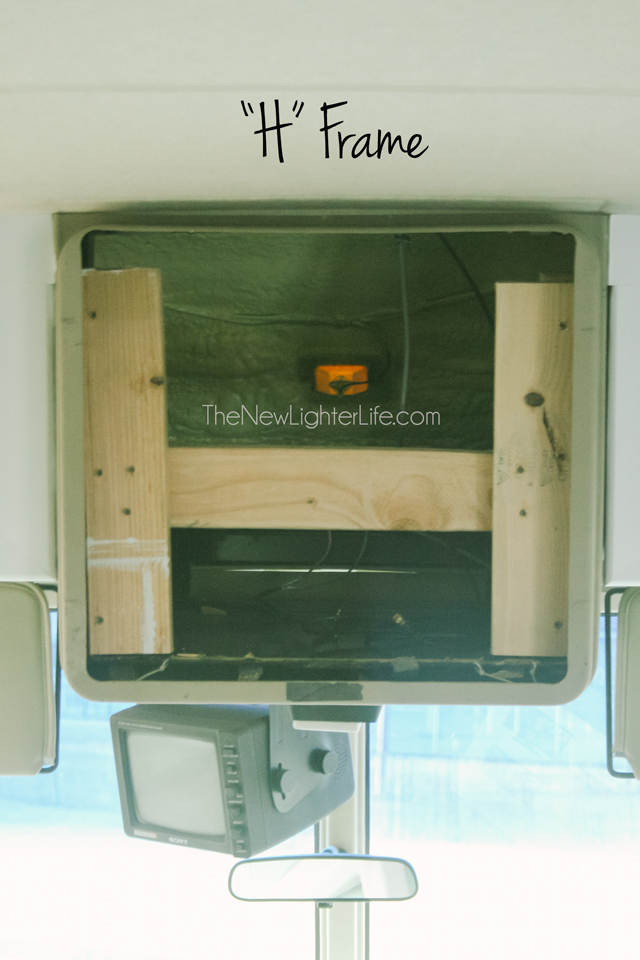 Next, he took a piece of plywood and cut it to the measurements to fit over the TV opening.  The purpose of the plywood is for it to be a mounting piece.  Since there is not a wall to attach the TV to, Mark had to build one. He used a jigsaw to cut an opening so he could run the cords through the opening for power and hookups.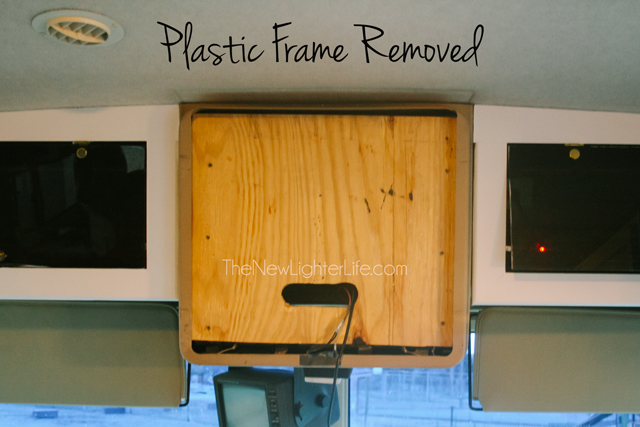 That plywood face was screwed into the "H" that Mark made.
Next, the plastic frame was re-installed over the plywood face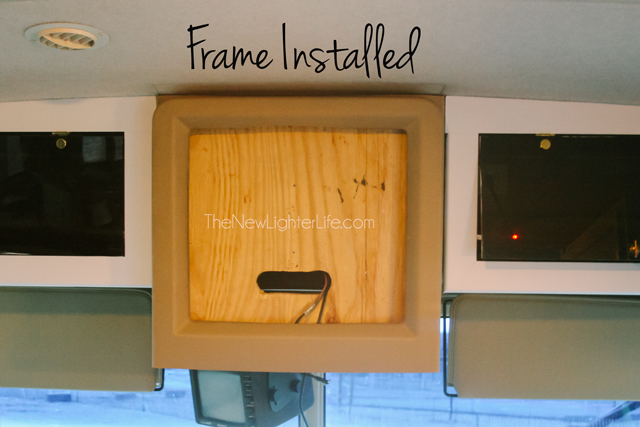 The flat-screen came with a mounting bracket so Mark screwed that into the "drywall" mounting piece.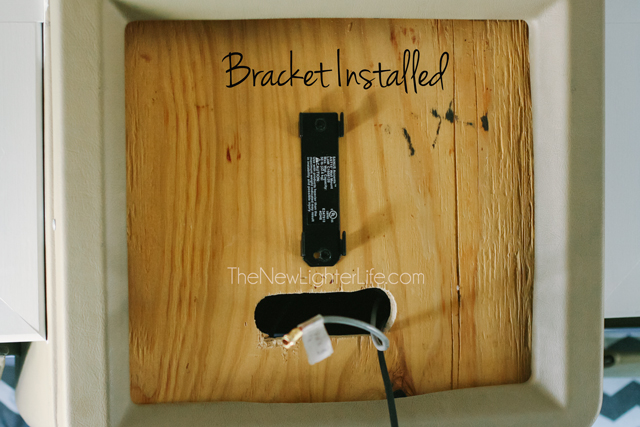 Mark mounted the TV to the mounting bracket and it was securely attached to the cubby hole.
Now, this worked great as far as stability, but the TV's position and lack of tilt were annoying.  When anyone would sit in the side chair, the glare from the TV made it so the picture was not visible.
So we bought a swivel/tilt wall mount at Target for around $60.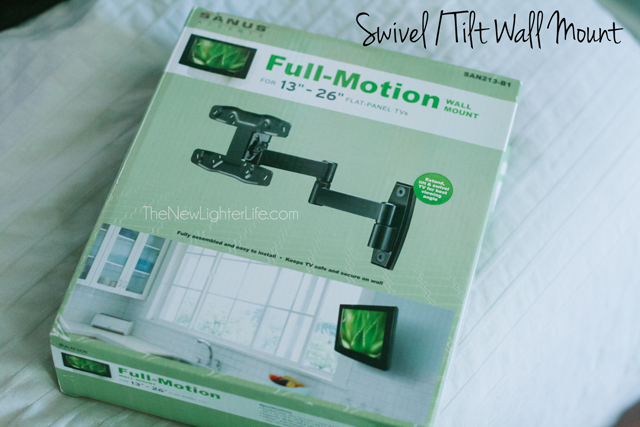 The old bracket had to be removed and the new mount was screwed onto the plywood.  The position of the swivel was lowered due to that cutout for cords and because the TV would have sat too high on the cubby.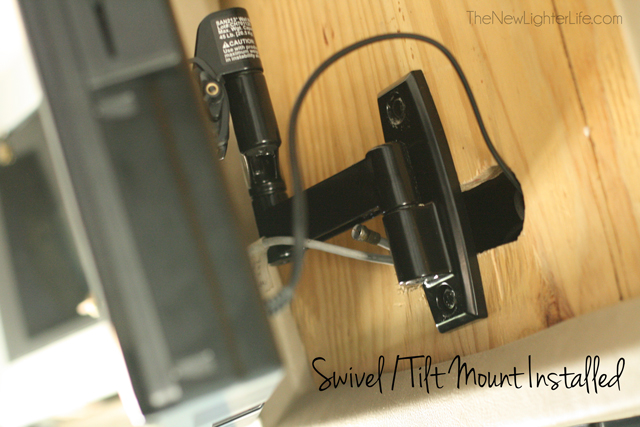 Now we need to finally paint our plywood.  Someday.