True to 90's fashion, our 96′ Winnebago Adventurer had some ugly brass deco mirrors.  Thankfully, there were only 2 and they were in the bathroom.  These mirrors were in desperate need of a redo.  I figured out you could scrape the frosted look off with a razor blade.  But after that, I was stuck.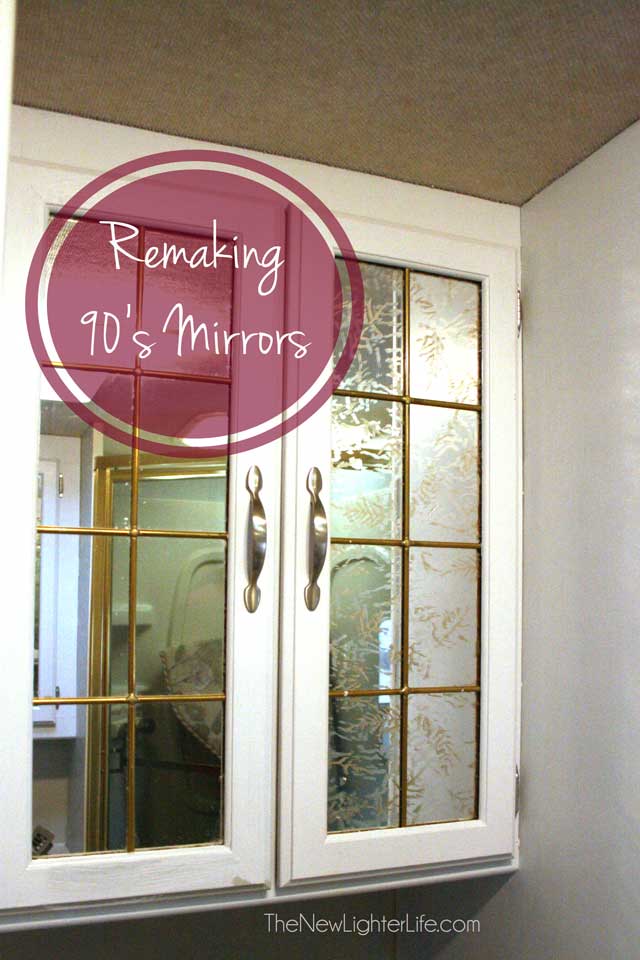 So our 2 doors sat with the faux bronze for several months.
All the while, I ran through options to purge the 90's right out of those bad boys.  Chalkboard paint, replacing with new mirrors, painting, covering with fabric, I was hoping some stroke of creativity would hit me.
I kept coming up dry on ideas though and one day I was discussing my dislike for the mirrors with Mark.  My knight in shining armor went over to the door and started prying off the faux brass. Be still my heart!  He's my hero!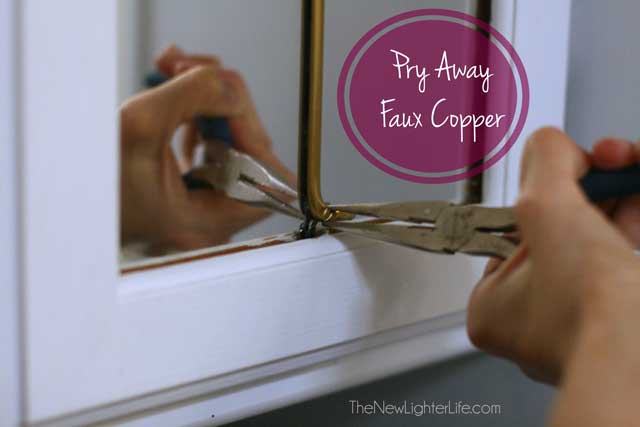 This redo took all of 5 minutes.  5 minutes and we got rid of all of the ugly mirror brass.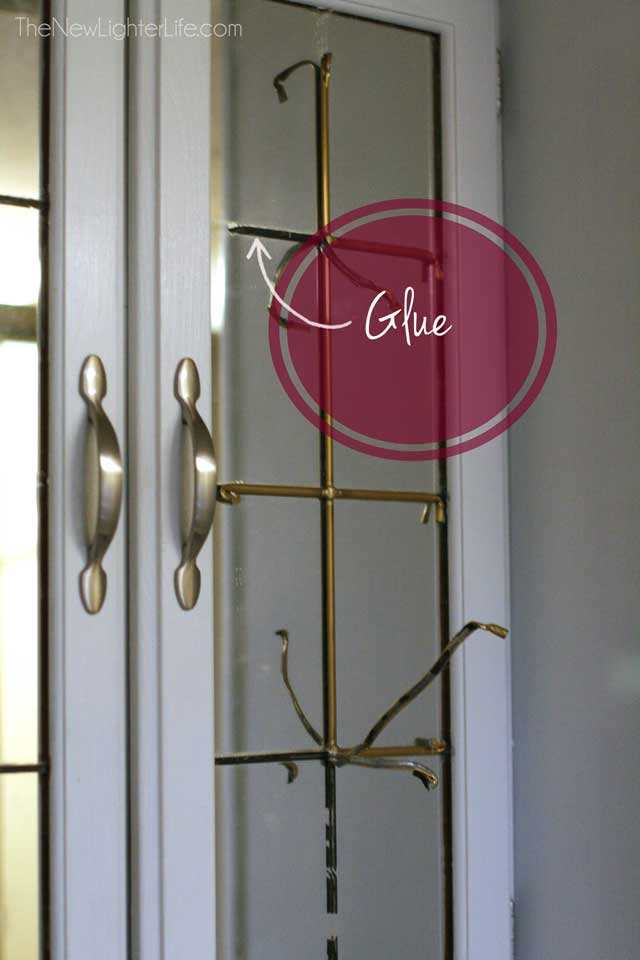 After pulling off the brass, we found the glue was still on so we scraped that away and they are like new.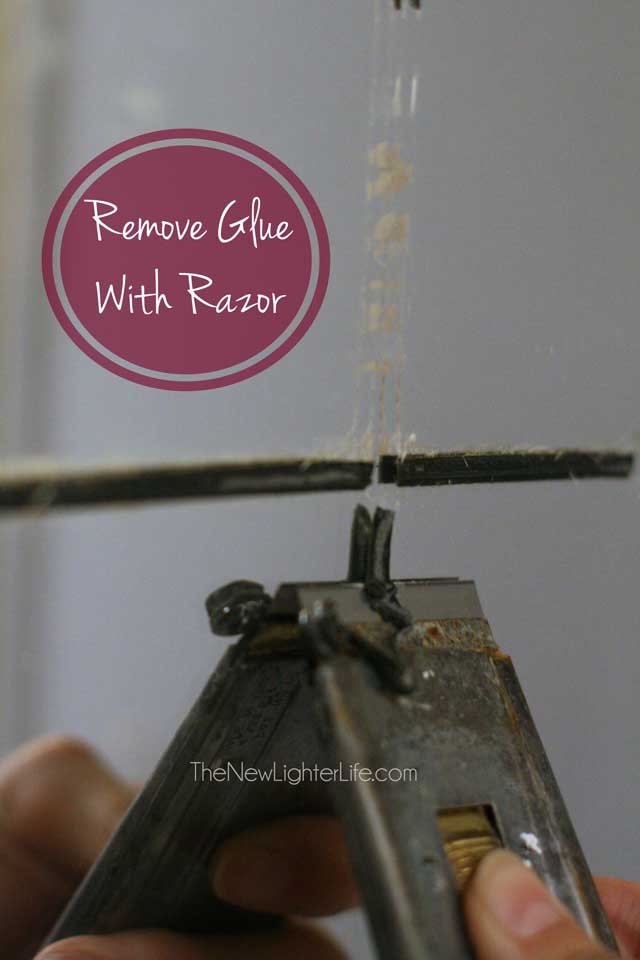 We may add caulking to fill the gap that was there due to the "brass" being wedged between the frame and the mirror.  But oh what a change.  We are very pleased and I didn't even have to get out the modge podge.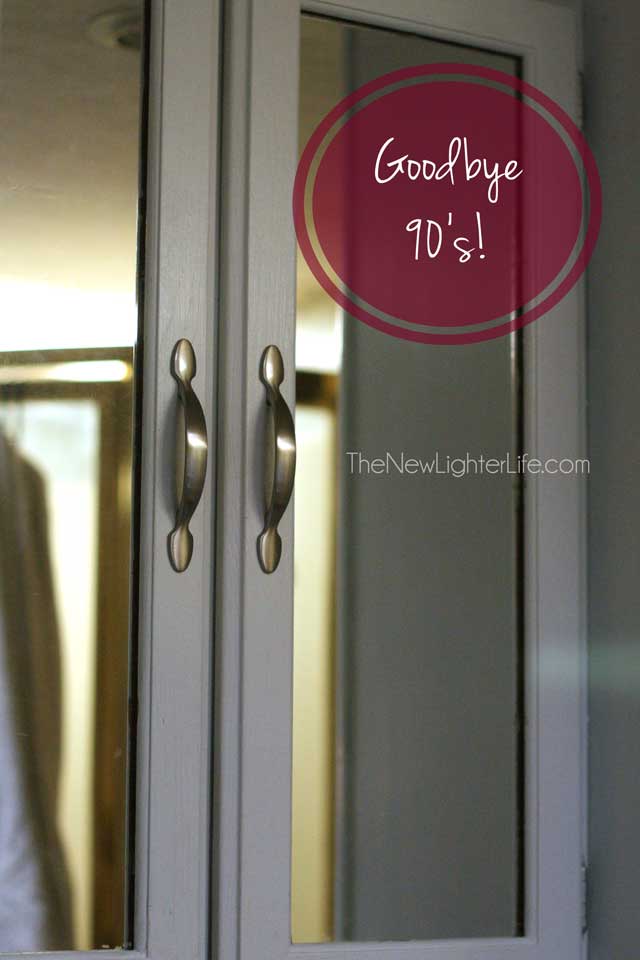 So if I was to do this over again, I'd pry off the "brass" and then razor blade the entire mirror.  It's be much easier and quicker that way.
But I'm so happy to say goodbye to the 90s!