Since we have cut back and want to spend our money more wisely, I thought I'd address one of my weaknesses.  Pampered Chef.
I'm not a consultant, nor have I ever been one (though I did con my mom into being one so I could split the consultant package with her when she deactivated).
I've used my fair share of Pampered Chef over the past 15 years
Which brings me the question, what are the most worthwhile Pampered Chef products?  Or if you had $20 to spend on Pampered Chef, what would you buy?
I attended a Pampered Chef party recently.  I've been to like 300 cooking "shows."  Okay, maybe not.  But I have been to a few.  There are some real nice kitchen tools that are worth the added expense, but some of the items are too over-priced in my humble opinion.
My absolute favorite, budget-friendly Pampered Chef items would have to be the following
Mix N Masher – $11.50 This is by far, my favorite Pampered Chef item.  So much so, that I talked about it here.
Garlic Press – $16.50 I like that this press is all one piece and you don't have to peel the garlic clove. It also comes with a nifty brush to clean out the garlic and that brush stores in the handle of the press.
Batter Bowl – $16.00 I'm sure you can get a knock off of this but $16 is very affordable and you can even bake with it if you want.  It has a lid, handle, & pour spout.  Convenient.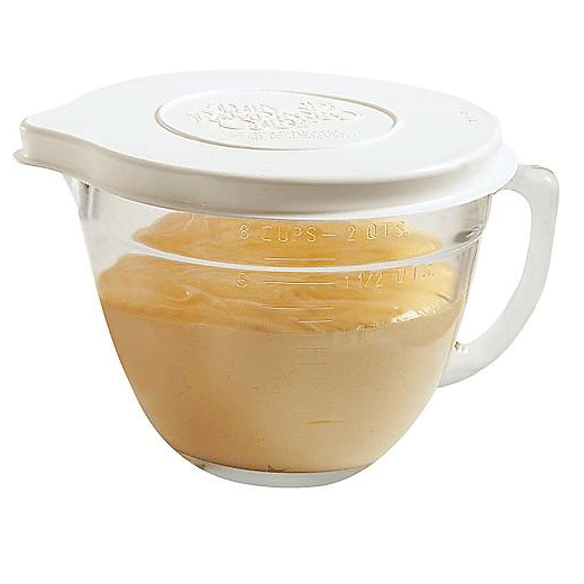 Serrated Peeler – $8.50 I prefer this style of peeler for apples, potatoes, or carrots.  I've bought other peelers, one was Michael Graves Design and the other was Tupperware – both failed and broke.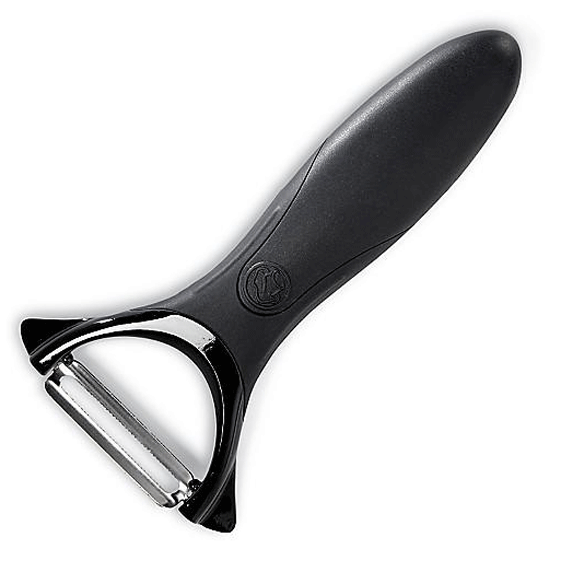 Whisk – $13.50 I've had other whisks and they were junk.  They fell apart at the base or didn't have enough bend in the wires be effective. This one is so nice and perfect in weight and for whipping.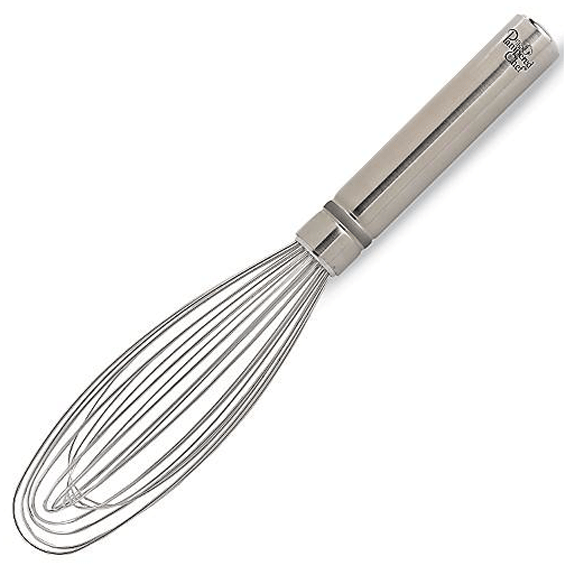 Nylon Pan Scrapers – $3 These come in a set of 3.  I use them to clean my stoneware as well as my stainless steel pans (not Pampered Chef)  These are sturdy and inexpensive.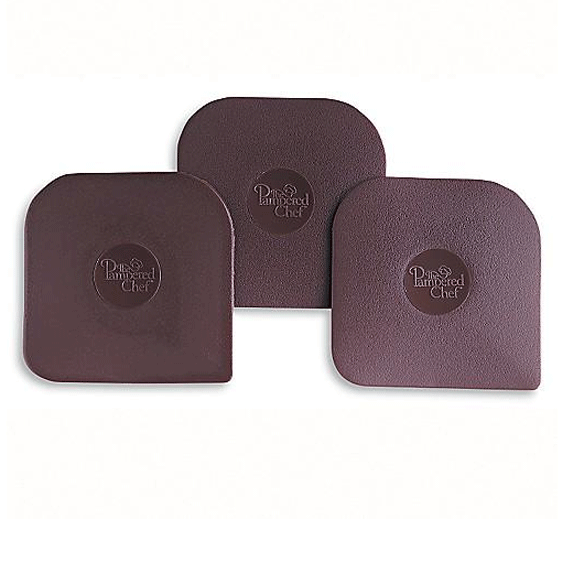 My list is practical, conservative, under $20, and budget-friendly.  I've obviously NOT tried everything Pampered Chef but these are my favorites.
Did I miss something on my list of affordable Pampered Chef items?