I've got another favorite Scandinavian recipe for you today, Rosettes!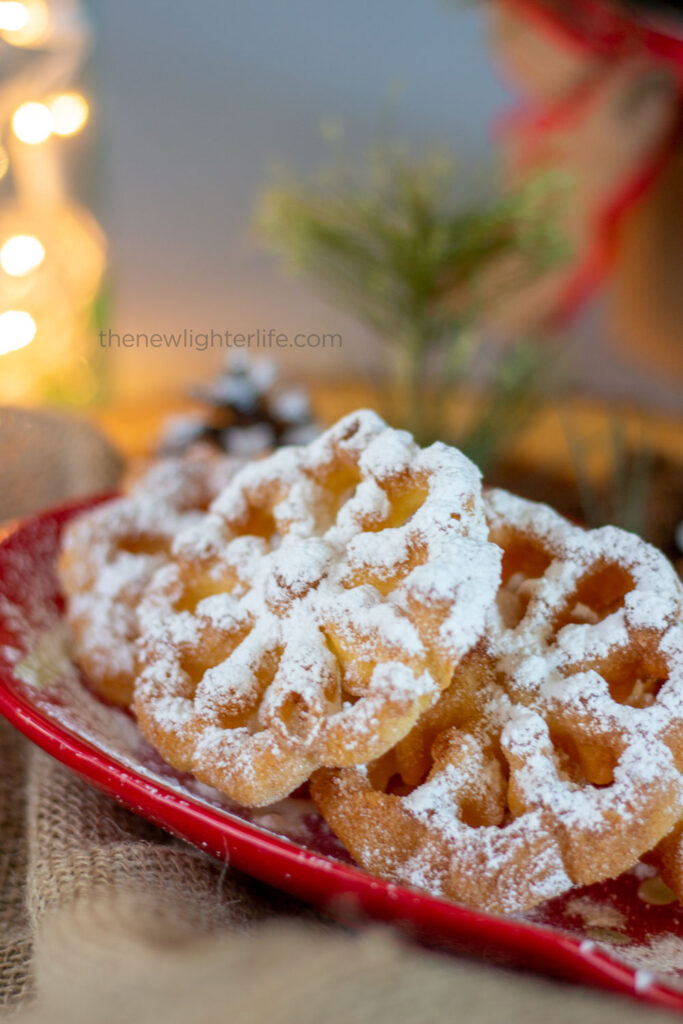 I'm not really sure why, but growing up, we always pulled from our Scandinavian heritage around the winter holidays more so than any time of the year.
Previously, I shared my traditional Krumkake recipe and my NOT-traditional (but oh so tasty) Lefse recipe.
Following is a step-by-step on making rosettes.
First, you must have a special rosette iron.  There are several brands but I have the Norpro Rosette Iron, which is the best price.  With this specific iron, you need to bend the prongs so you can screw two designs onto the end.
It's really important that you make sure the prongs are bent straight, which you can check by placing the iron flat on your counter, adjusting as needed.
Now onto the process, (see below for the full recipe)
First, you mix the batter together.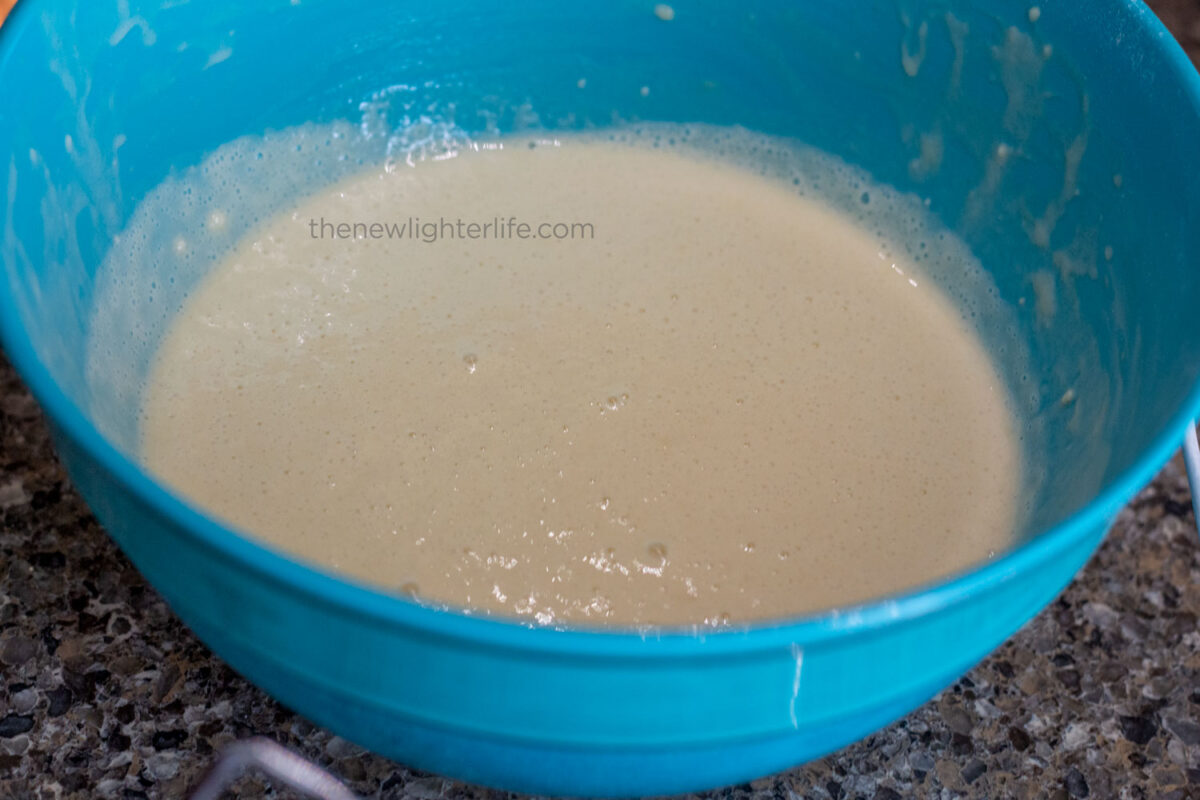 Next, heat your oil.  I use refined coconut oil for this which has a high smoke point and doesn't have flavor.  You want your oil to be about 365 to 375 degrees.
Before you start frying these puppies up, you need to make sure your iron is nice and hot.  Heat for about 2 minutes and drain off any excess oil before the next step.
This next step is SUPER important.
You will want to make sure you do NOT dip the iron so the batter goes over the edge of the iron.  If you do, the batter will cook onto the iron and your pretty rosette will be an unhappy accident.  Plus it's messy and you have to wash your iron before you can use it again.
Place your coated iron in the hot oil for about a minute or until it is golden brown.
Sometimes my rosettes fall off in the oil, in that case, I fish them out with a fork or a wood skewer works really well.
Drain rosettes on a pan with layers of paper towels.  Rosettes should be turned face down so the oil can drain off.
Store your cooked and rosettes in an airtight container until ready to serve.
To serve, you can…
Mix sugar and cinnamon (proportions about 1/4 cup sugar to 1 teaspoon cinnamon) and coat tops of rosettes
Sprinkle with confectioner's sugar.
Your rosettes should be crispy.  The most common reason rosettes are not crispy is that they are undercooked or humidity has softened them.
Enjoy (njut av)!
Scandinavian Rosette Recipe
Ingredients
2

eggs

1

tablespoon

granulated sugar

1/4

teaspoon

salt

1

cup

flour

1

cup

milk

1

teaspoon

vanilla extract

unrefined coconut oil

for frying

granulated sugar and cinnamon
Instructions
Combine eggs, sugar, and salt, mix well. Add remaining ingredients and beat until smooth.

Heat oil to 365 degrees. Place ends of rosette iron in oil for a minute or two so it is nice and hot.

Let oil drip off iron, dip in batter. Make sure to not dip iron too far into batter. Immediately drop iron into hot oil.

Fry rosettes until golden brown. Lift cooked rosette out of oil. If rosette has fallen off of iron in oil, a wood skewer is easiest to fish out the cookie.

Turn rosette onto a papertowel with opening down and allow to cool. This will allow the oil to drain off easier.

Reheat iron for a minute and repeat the process.

Store cooked rosettes in an airtight container and freeze if they will not be served within a week.

When you're ready to serve your rosettes, combine cinnamon and sugar in a bowl and coat cookie. As an alternative, you may dust cooked rosettes with powdered sugar.