Pressure canning beef stock is on the agenda today and it's yet another canning project that is very rewarding, similar to potatoes or green beans.
To see me filling jars with stock for pressure canning, see below:
Making Beef Stock
Before you can start canning, you need to make your stock.  If you've never made homemade beef stock, I promise it's SUPER easy and so worth your time as it is far superior in quality, flavor, and health benefits compared to storebought stock, beef base, or bouillon!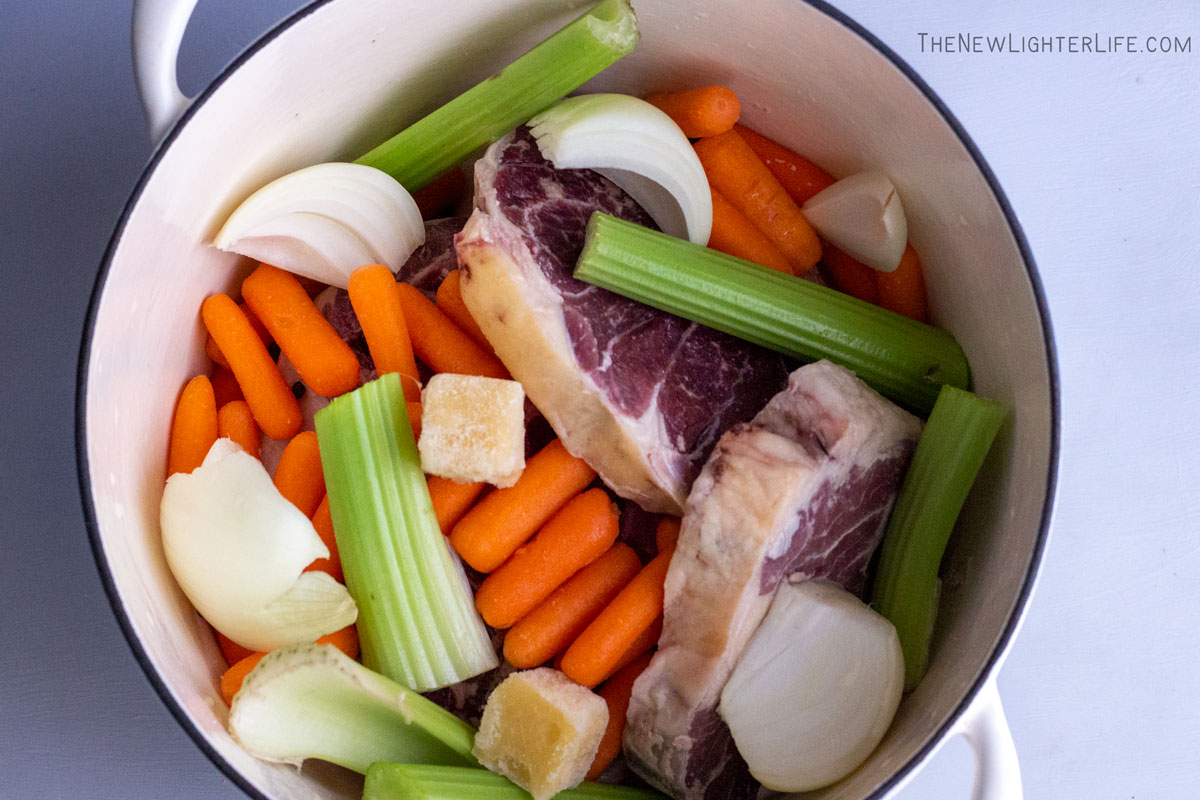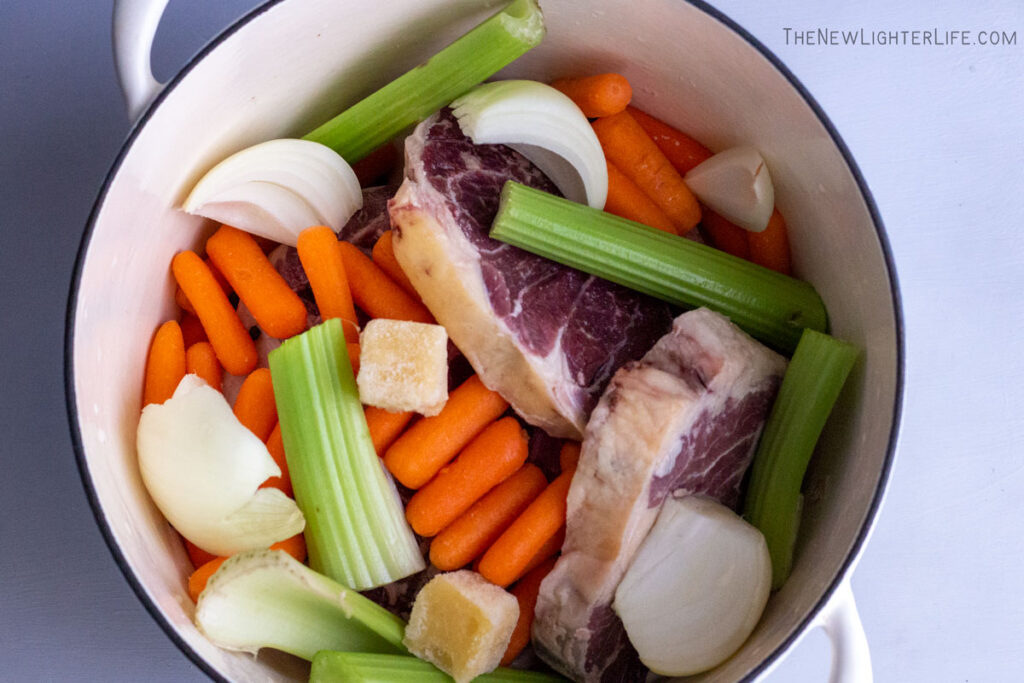 Before we get into canning, let me share with you my recipe for homemade beef stock, and then we'll get into canning.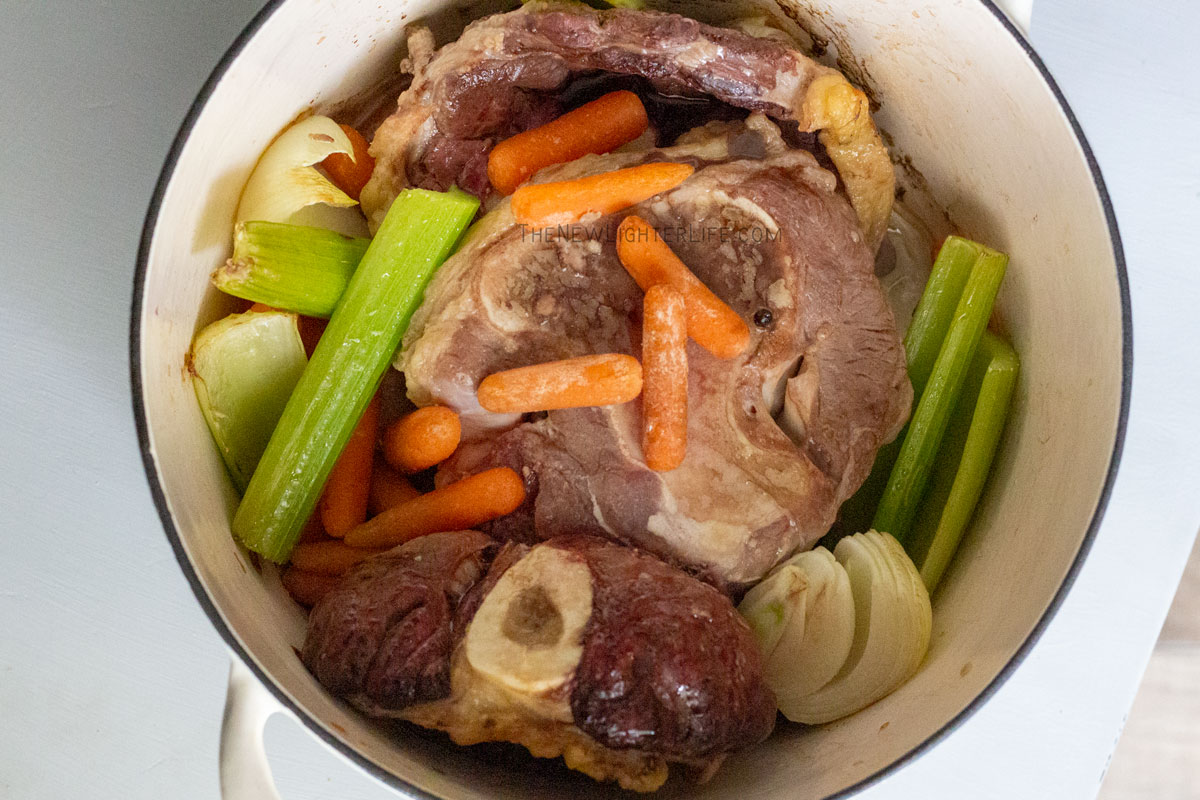 One note on my recipe, it includes vinegar which aids in pulling the nutrients out of the bones.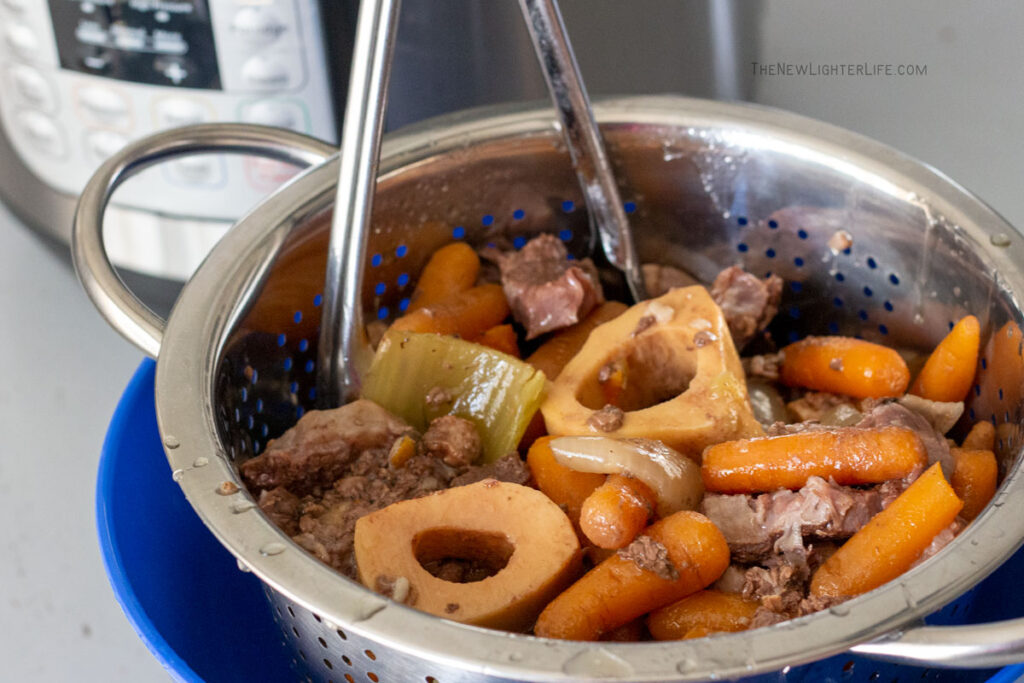 [zrdn-recipe id=""]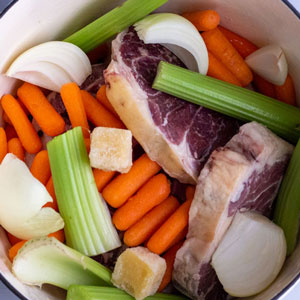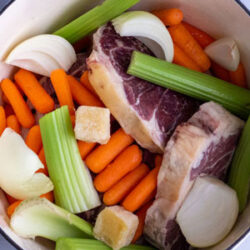 Roasted Beef Stock
Ingredients
1 1/2

lbs

beef soup bones

2

large carrots

2

stalks of celery

1

onion

quartered

4

garlic cloves

To Make Stock Add

6

c.

water

2

bay leaves

1

Tbsp

vinegar

1

tsp

salt

8

peppercorns
Instructions
Preheat oven to 450 degrees.

In a dutch oven or on a lined baking pan, place soup bones, carrots, celery, onion, and garlic cloves.

Roast for 45 minutes.

Scrape bones, bay leaves, vinegar, salt, peppercorns, vegetables, and water into a pressure cooker or slow cooker.

Follow instructions in notes to prepare the broth.

Once done cooking and cooled slightly, strain bones, seasoning, vegetables and discard.

Let broth cool in the refrigerator and remove fat from the top.
Notes
To Cook Broth in Pressure Cooker:  Cook on manual setting, on high for 120 minutes.  Let pressure cooker natural-release and proceed to step 6. To Cook Broth in Slow Cooker:  Cook on low for at least 12 hours, or up to 24 hours.  Proceed to step 6.
Now that we've got our stock ready, let's move on to how to pressure can your stock and make it shelf-stable and ready to use at a moment's notice.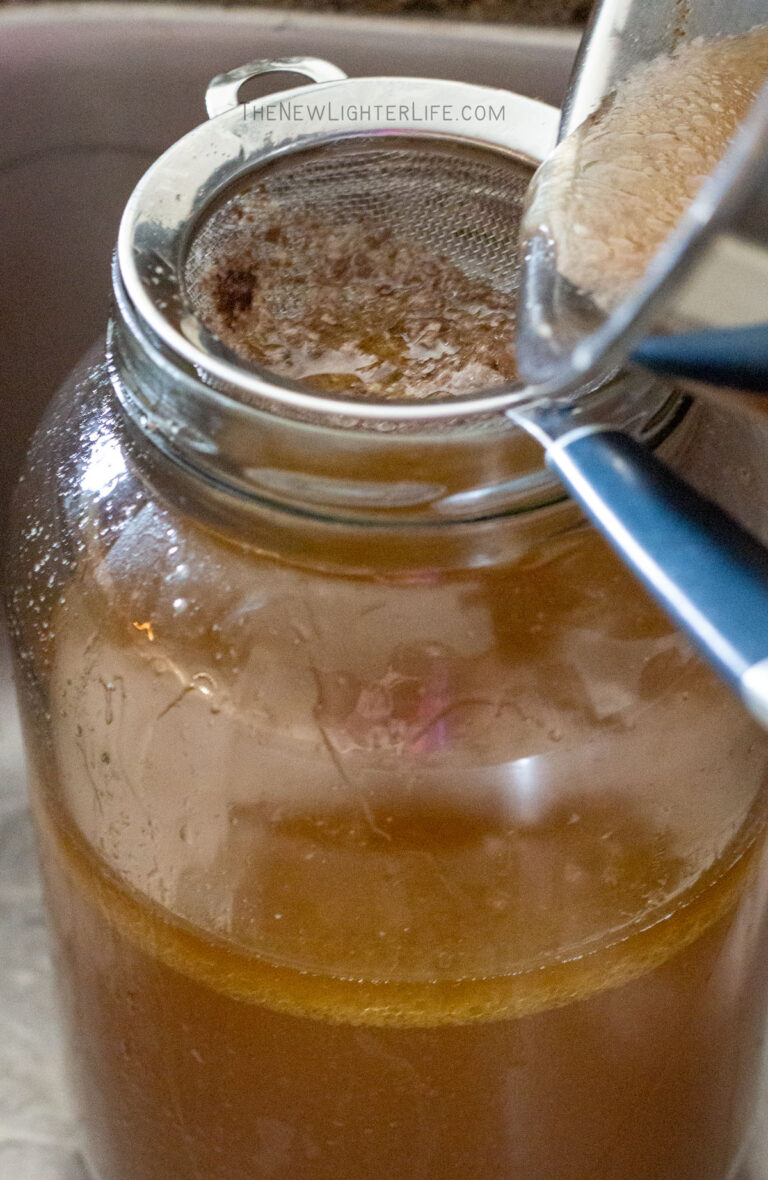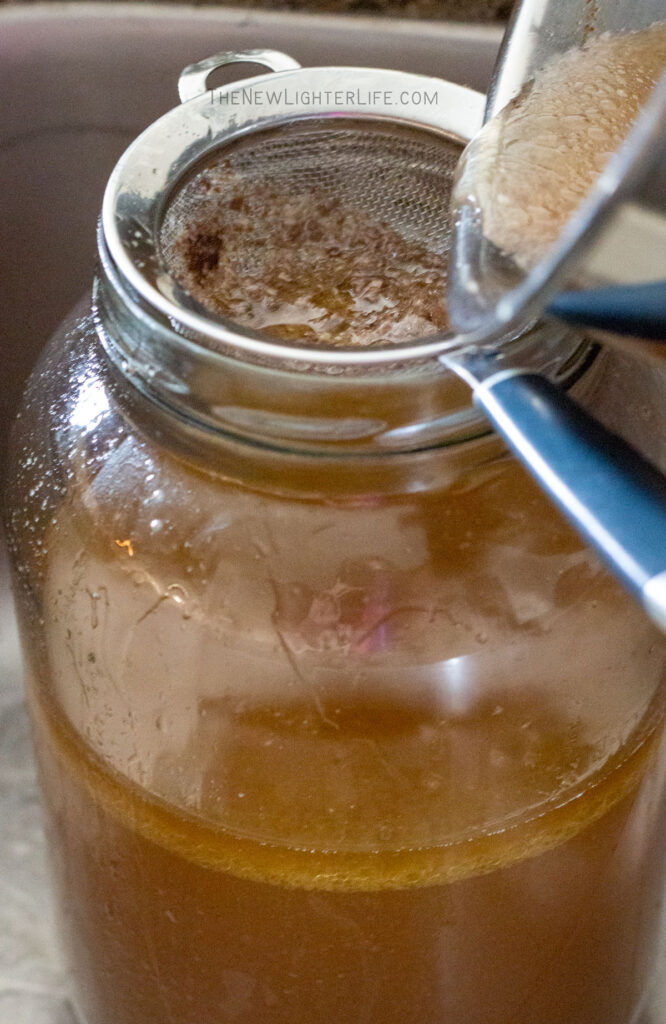 Steps to Pressure Can Beef Stock
The pressure canning instructions work for any animal stock such as beef, fish, chicken, turkey but there are different processing times for vegetable stock. Be sure to remove the fat from your stock before you start the canning process.  Let's can some broth!
In a large stainless steel pot, heat to boiling your strained and defatted broth.
While heating stock, prepare your pressure canner and jars.
Ladle boiling beef stock into hot jars.  Leave 1 inch of headspace.
Wipe the rim of the jar with a clean damp cloth.  Place the lid on the jar and crew band onto finger-tight.
Process in a pressure canner for 25 minutes for quart-size jars and 20 minutes for pint-size jars.
Turn off heat.  Do NOT release pressure from the canner. Instead, let the canner release pressure naturally and come to room temperature before opening the pressure canner lid, at least 12 hours.
Remove lid, wipe down the jars of residue, label, and store.