I just love easy and today's little tip is super duper easy.
Many RVs have a pleated window shade similar to this…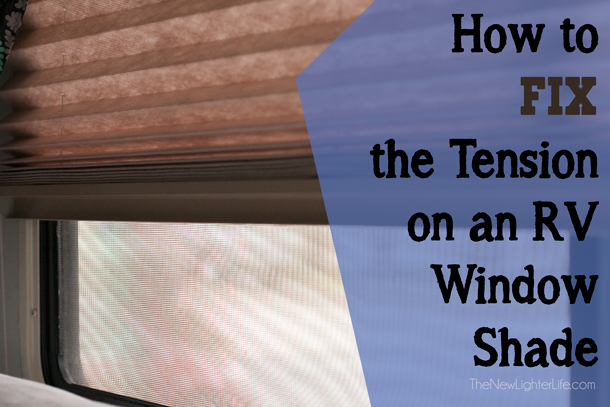 These privacy shades are great but the tension can become too loose and stripped.  So today I'm going to share how to fix the tension on an RV window shade.
First take out the screw that is holding the plastic cord retainer.

Next, you'll want to take a toothpick or a bamboo skewer and glob some wood glue on the end.

Insert the glued end into the hole where the stripped out screw was drilled.

Let sit for 5 minutes.
Break off the end of the toothpick or skewer that is sticking out of the wall so that the end is flush with the wall.

Wrap the cord around the plastic cord retainer until it is the correct tension to stop the blind from slipping down but still loose enough to easily raise or lower the blind.
Drill the screw back into the hole that is now filled with the skewer or toothpick.

Easy right?  This will save you frustration with trying to keep your blinds up and you don't have to drill a new hole in your wall.