These crockpot buffalo chicken tacos have been a regular on our menu for quite a few years now. Long before we were in the RV, I made them.  The crockpot aspect makes these tacos one recipe I make several times a month.  This recipe feeds a crowd and is great for leftovers.
As you read the ingredients you'll notice there is no blue cheese.  I'm sorry but blue cheese makes me want to hurl so it's not included.
Also, the dressing mix I use for the chicken is my homemade dry italian dressing mix, (recipe below also).  It may sound strange to mix these ingredients together but trust me…it works and it works well.
If I'm being super healthy, I use plain greek yogurt in place of the ranch for the topping.  I prefer ranch dressing through.
Serve these tacos with a salad and you've got a super-delicious easy HEALTHY meal.
If you're following the Trim Healthy Mama plan, this meal is a Satisfying  (S) meal, when you include ranch dressing and full fat cheese.  To make it a Trim Healthy Mama Fuel Pull (FP), omit the butter (in the crockpot) stick with 1 low carb tortilla, low-fat cheese, & fat free Greek yogurt.
Italian Dressing Mix
1 Tbsp garlic powder
1 Tbsp onion powder
2 Tbsp dried oregano
1 Tbsp dried parsley
2 Tbsp salt
1 pkg truvia (or a tsp of sugar or substitute)
1 tsp ground black pepper
1/4 tsp dried thyme
1 tsp dried basil
Mix all of the ingredients together and store in an airtight container.
Crockpot Buffalo Chicken Tacos
4-6 boneless skinless chicken breasts
1 Tbsp butter
2 tsp dry italian dressing mix, (you can also use a pre-made mix such as Good Seasons)
Juice of 1 lemon
Tortillas
colby jack cheese
lettuce, (optional but I prefer to do without)
ranch dressing (you can also use plain greek yogurt)
Texas Pete hot sauce, NOT optional
Directions
Place the chicken breasts in a 5 quart crockpot.  Sprinkle italian dressing mix over chicken and squeeze lemon on top.  Place pat of butter on top of chicken and cover.  Turn crockpot to low and cook for 8 hours.  Shred chicken with 2 forks when they are finished cooking.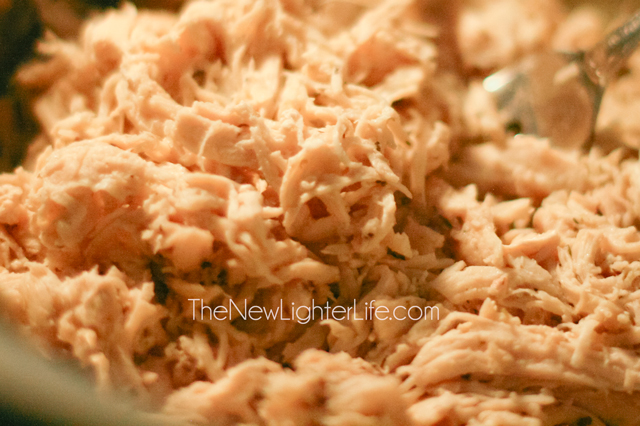 Heat tortillas in a skillet just to soften them.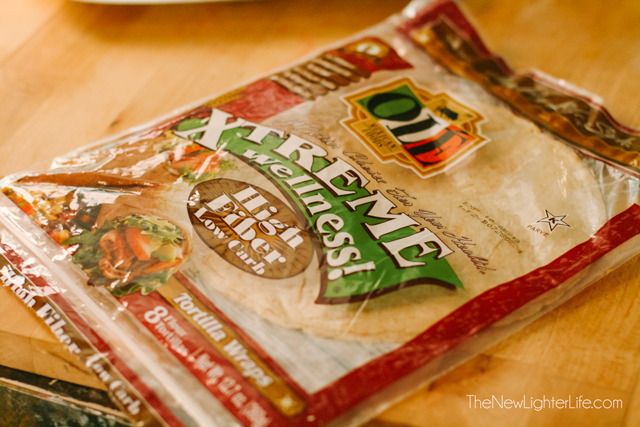 Add chicken to heated tortilla.  Top with cheese, dressing, and Texas Pete.
Enjoy!
This recipe has been linked up at Gwen's Nest and Stacy Makes Cents for Trim Healthy Tuesdays.