I am fortunate to have early risers.
I sorta say this tongue in cheek but overall, I'm grateful that I don't have to wake them. Ever.
This morning, I got to hang with Zander at 5. I'd love to say that no part of me was disappointed to see him so dark and early. BUT we got time to nurse, play, and see Mark before he was off to work.
If I had it my way, my morning would look like this.
Get up.
Shower.
A cup of coffee (with lots of creamer).
Time in The Word.
Followed by my smiling children filing out of their rooms simultaneously. Dressed, beds made, and not asking for food.right.away.
Pffft. Excuse me while I spit my coffee out. This is so not reality or even realistic in my opinion.   had to let go of *my* dream years ago.
However, there are very specific positives to being woken early and not having things go as planned.
The deer were very close to our camper.
Pepper's cuteness…
and the hilarity of when he freaks over the deer…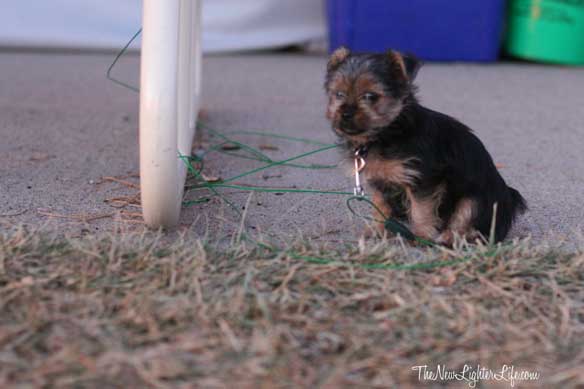 There are actually way more positives to early risers, but this morning was an especially gorgeous one in the Black Hills.