I think we finally got a handle on the humidity in our camper.  I wrote about it here, but we have found that the 2 things we implemented were most effective.
Vented window (while cooking)
Good dehumidifier
So let me just cut to the chase.
I hate our Eva-Dry dehumidifier.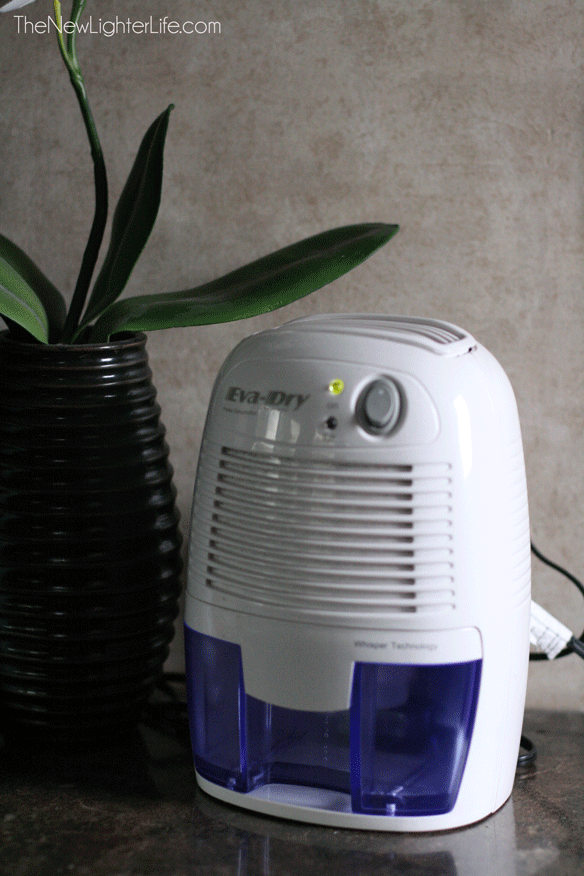 It had been running non-stop for the past 3 months and didn't fill up one time.  Not once.  We tried moving it to another location. Another smaller room.  Nada.  Sure there was a tiny bit of water it collected but as you can see above it's not much and that is the most it ever got in there.  So either it doesn't work or it only pulls moisture out of the air when you are at a high percentage of humidity (maybe 60 or higher).
Since our Eva-Dry failed us, we purchased a much larger dehumidifier. We have a GE 30 Pint Capacity Dehumidifier for about $160 and it's working wonderfully.  We set the humidity level low, at 35%, and it runs as needed.
We've emptied it twice in the 3 weeks we've had it.
We are still waking up to our windows looking like this…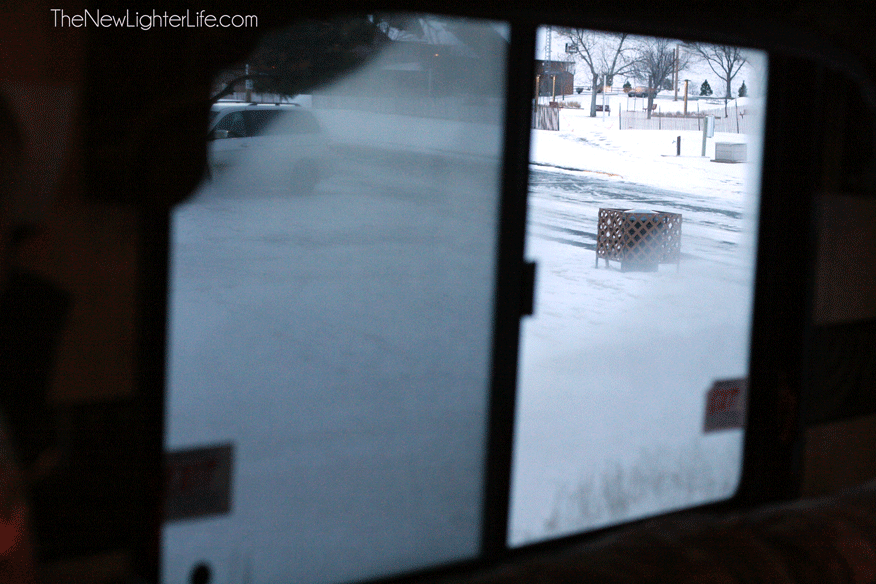 Sometimes the windows are more iced over but we open our blinds and they clear up within an hour.
We wipe the excessive condensation off the windows as they thaw in the morning and we're finding that the dehumidifier is keeping up with it throughout the day.
Also, you just have to open the window when you're cooking.  There is not really a way around it.
With these 2 things, it seems like we're actually on top of the humidity.
Note:  We chose to not plastic the windows just yet.  To not have the ability to wipe away any water was the biggest deciding factor.