Well we did it!  We got a puppy.
And he is a CUTIE!!!
Being a bit indecisive, we went through a few names.
Larry.
Yoda.
Pepper.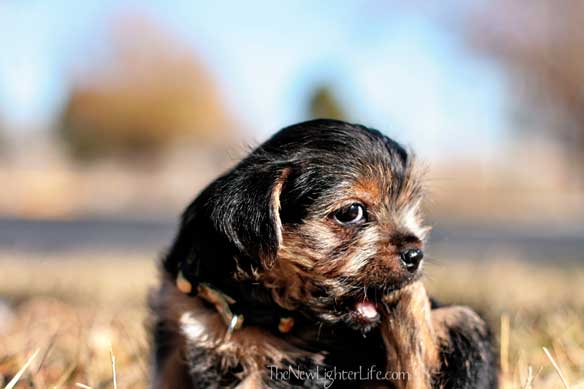 We settled on Pepper.
So far, he's been a dream of a pup!
Pepper is a Shorkie…Shih Tzu/Yorkie mix for you laymen.
Before we decided firmly to get a specific breed, we checked with the local shelter.   Lo and behold, there weren't any non-shedding dogs available.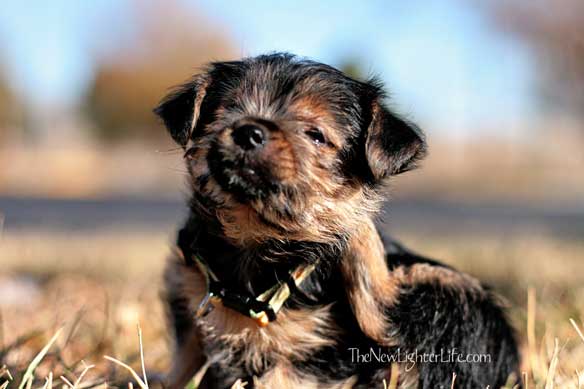 When we posted about trying to find the right breed for our family, we didn't even realize that friends of ours had pups who were about ready to be placed in homes.
Thank you to everyone who offered suggestions and input to us!  We did a lot of reading about different breeds and looking for one that was local and didn't cost us an arm and a leg.
A Shorkie fit the bill!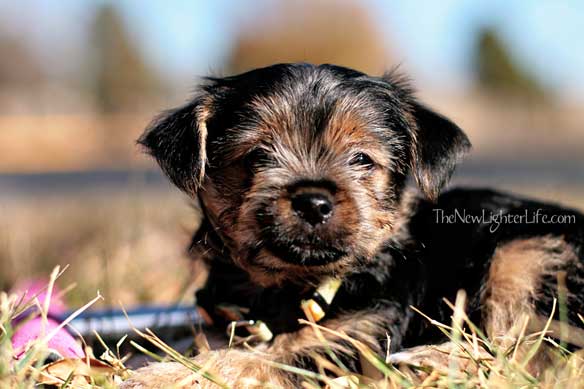 Pepper should get to be a maximum of 10 lbs, he doesn't shed, and Yorkies are known for being great family dogs.  He's mostly Yorkshire Terrier, (Mom was a Shorkie & Dad was a Yorkie).
We're all loving him and that says something for those of you who know Mark!
Pepper became our pup last Saturday, and he's only had one accident in the camper. He's a playful little guy and just plain hilarious!  I'm thinking he pretty much rocks!