* We * love snow!
We does not mean all of us.  It completely and entirely excludes Mark.  It's our running joke since he detests it so much.
Out here at Hart Ranch, there are several good sledding hills.
Here are a few photos from their adventure the other day.  If I had a snowsuit for Zander, I would have put him on a sled, but I don't so, I didn't.  Maybe that was a good thing as far as safety is concerned, but I have a sneaking suspicion that he would have had a blast!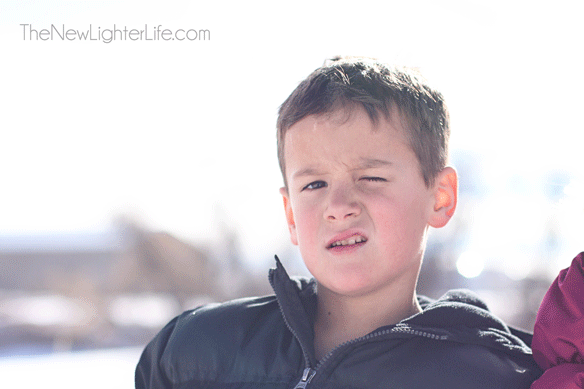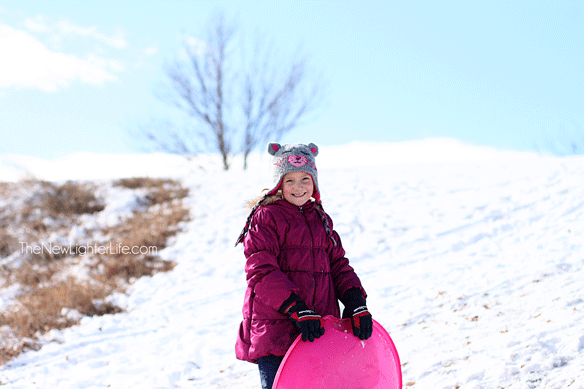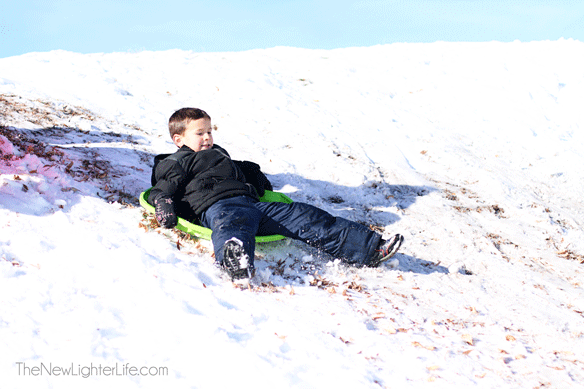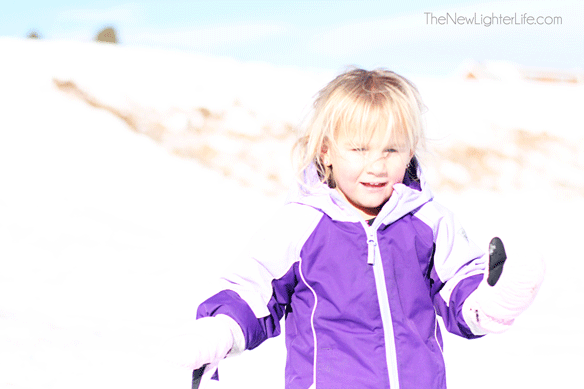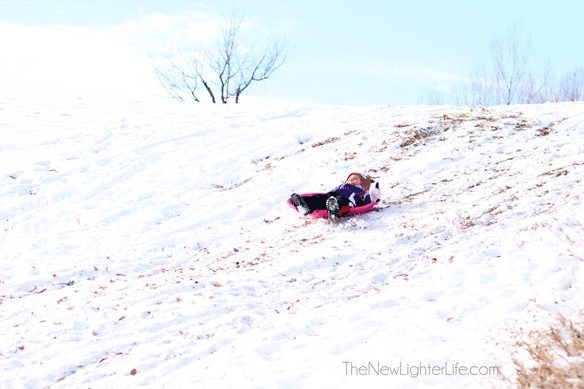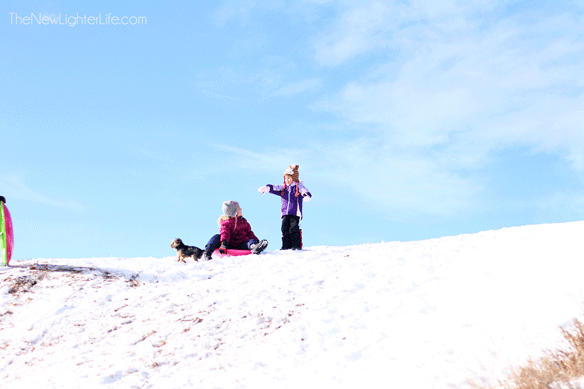 Even Pepper got in on it. I have to say, he didn't much enjoy being on the actual sled.  But he ran around like a crazy dog and slept the rest of the day.  We just love that little dog!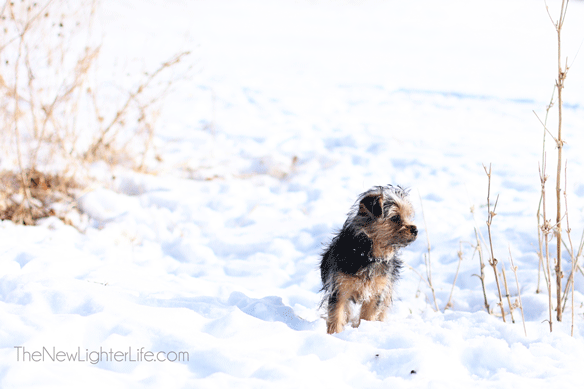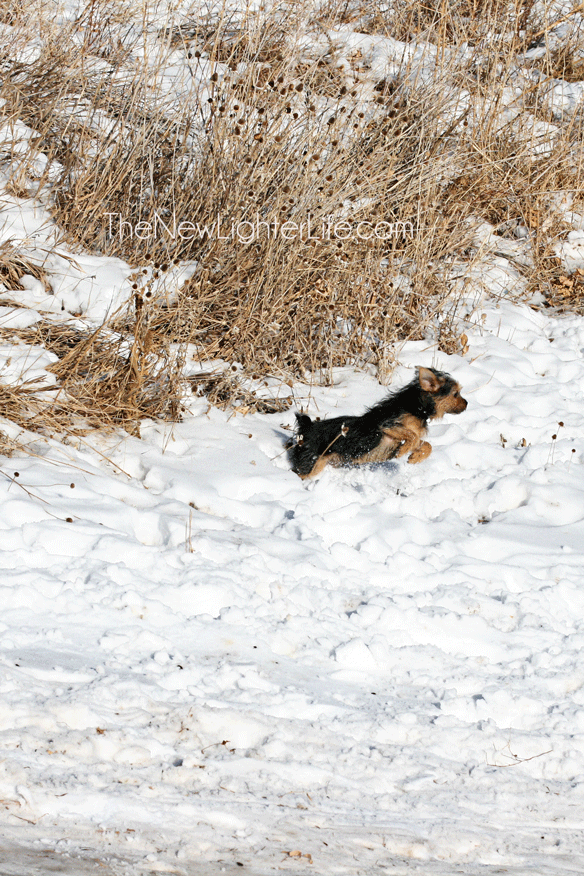 This post may contain affiliate links. These affiliate links help support this site. For more information, please
see my disclosure policy
. Thank you for supporting The New Lighter Life.