I really love tea.  Mark and I are mostly coffee drinkers but tea has a special place with me nonetheless.
Tea can be pretty sloppy in an RV.  Boxes that are disorganized and squashed in a drawer.  I purged some of the tea I had in our house but I still had to figure out a way to contain the tea.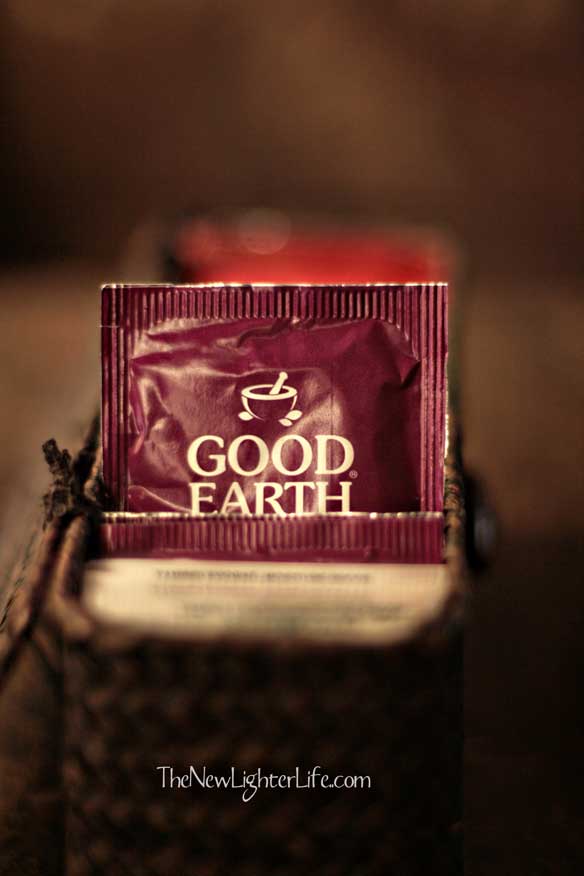 I'd been eyeing these tea storage boxes for a little while….but um…call me a cheapskate…I couldn't swallow the pill of spending $20 for one.
I found a similar one at The Container Store for $13, that was better.  (so silly that a few bucks bothered me so much)  But I didn't want to pay shipping.
But when I was shopping in Hobby Lobby the other day, I spotted this gem.  Rustic, earthy, small.  Perfect. $3.  It was originally $6 but 50% off at the time.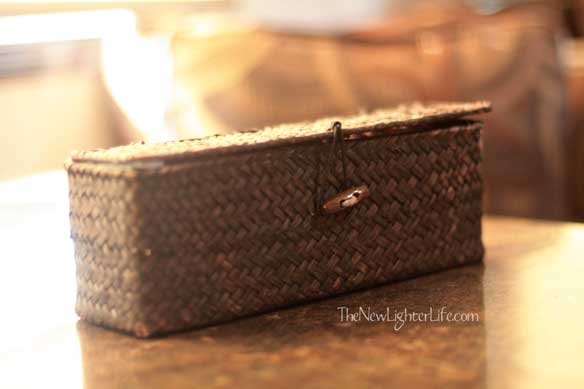 I'd estimate that 40 or so tea bags will fit in there.  I love that it has a lid and it can be closed.  It is the perfect size for a standard tea bag.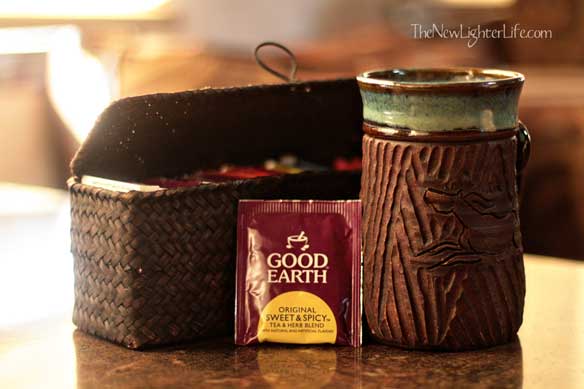 On a side note…I simply love this Good Earth Sweet & Spicy tea right now.  It's perfect for the chilly weather we've been having.
Anyway, I still have tea to contend with.  Like my Celestial Seasoning Teas that are not individually wrapped and bulk Rooibos Chai Tea from Savvy Tea & Herbs that is amazingly delicious.
But I'm waaaay happier with my tea storage for the camper.
This post may contain affiliate links. These affiliate links help support this site. For more information, please
see my disclosure policy
. Thank you for supporting The New Lighter Life.